Details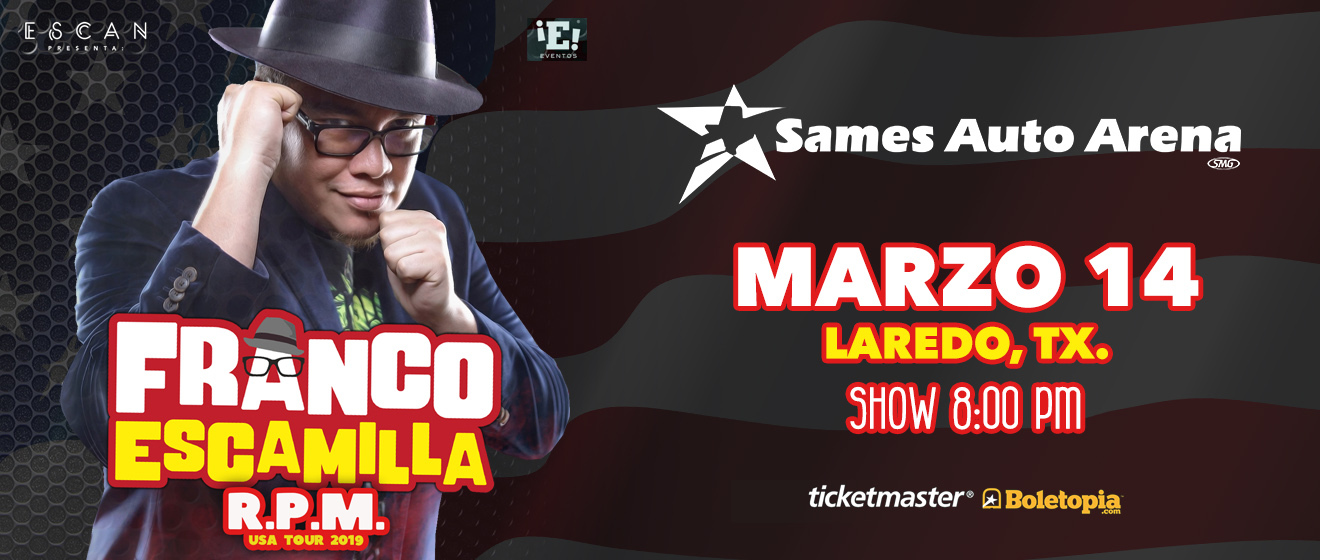 Thursday, March 14, 2019

08:00 PM / Doors Open 7:00 PM
Buy Tickets
Franco Escamilla
R.P.M. USA Tour 2019


FOR IMMEDIATE RELEASE: MONDAY, JANUARY 7, 2019

LAREDO, TX – Comedian Franco Escamilla will bring his dark, bitter sense of humor to the Sames Auto Arena on Thursday, March 14 with his R.P.M. USA Tour 2019.

"We are excited to announce the first comedy standup for the year," said Juan C. Mendiola, General Manager of the SMG - managed Sames Auto Arena. "We invite everyone to come enjoy a night of comedy with Franco Escamilla!"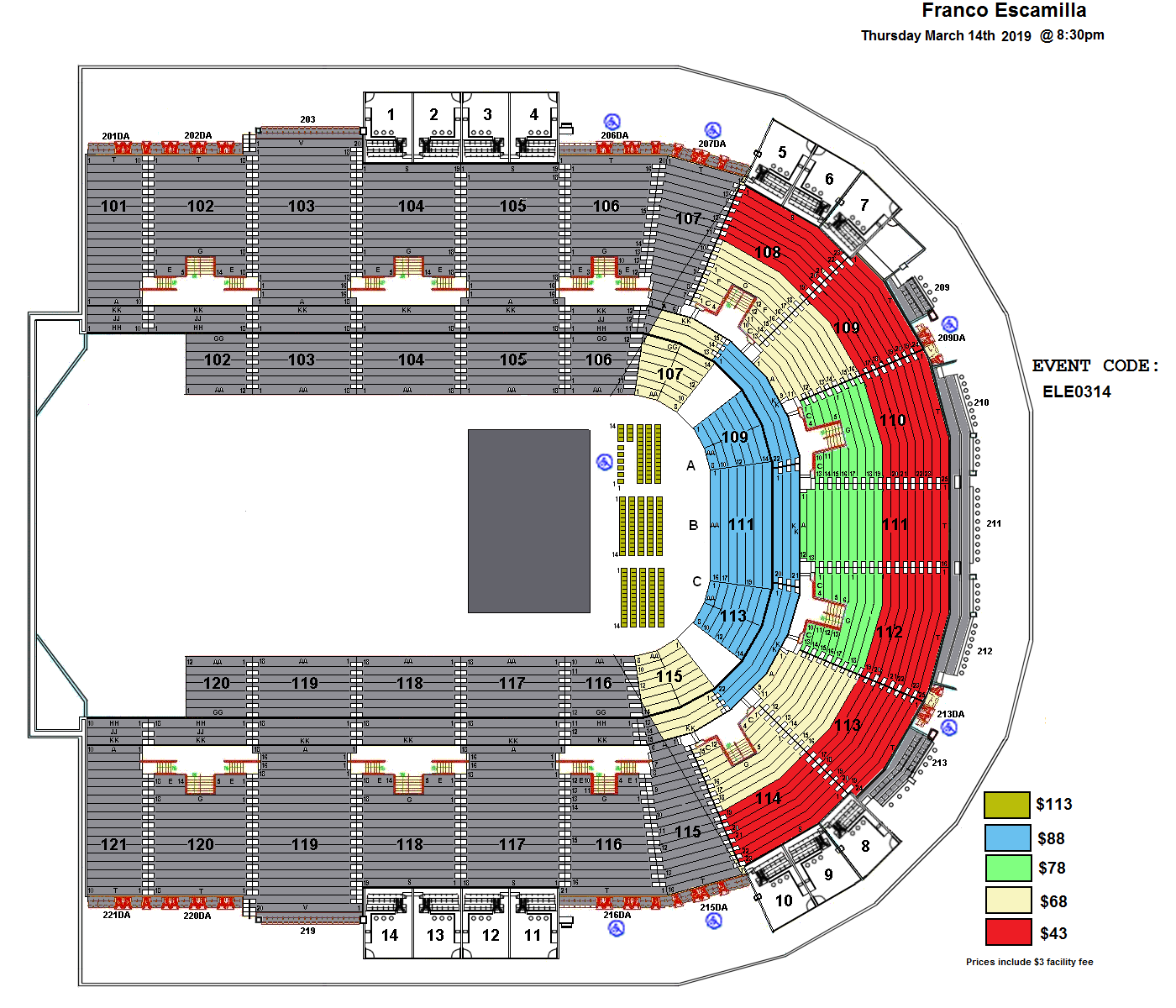 Ticket Prices:
$113.00 | $88.00 | $78.00 | $68.00 | $43.00
(Facility Fees Included)
Tickets available at the Sames Auto Arena Box Office,
Ticketmaster.com or charge by phone at 800-745-3000


Born in Cuautla, Morelos, Mexico in 1981, Franco Escamilla is a standup comedian, singer/songwriter, and radio personality. His humorous personality earned him the nickname El Amo del Sarcasmo, or The Master of Sarcasm.

After graduating from the Monterrey College of Music and Dance, he took a career in comedy. He built an audience with the help of his YouTube channel.

By 2016, he hosted his own comedic talk show, El Show de Franco Escamilla, on American Spanish-language network Estrella TV.

In June of 2017, Escamilla debuted on a Comedy Central special called Franco Escamilla: El Comediante del Sombrero. This lead to his theater tour in the United States.


###

Franco Escamilla
R.P.M. USA Tour 2019


para publicacion inmediata: lunes, 7 de enero

LAREDO, TX – El comediante Franco Escamilla llevará su oscuro y amargo sentido del humor al Sames Auto Arena el jueves 14 de marzo con su R.P.M. USA TOUR 2019.

"Estamos muy contentos de anunciar el primer show de comedia del año", dijo Juan C. Mendiola, Gerente General de Sames Auto Arena, administrado por SMG. "¡Invitamos a todos a venir a disfrutar de una noche de comedia con Franco Escamilla!"

BOLETOS A LA VENTA MARTES, 8 DE ENERO A LAS 10:00 A.M.

Precios: $113.00 | $88.00 | $78.00 | $68.00 | $43.00
(tarifa de instalación incluida)
Boletos disponibles en la taquilla de Sames Auto Arena,
Ticketmaster.com o cargo por teléfono 1-800-745-300

Nacido en la bella Cuautla Morelos y adoptado por Nuevo León. Músico, locutor de radio, monologuero, gamer, áspero y parasocial, definitivamente una delicia de persona.

Escamilla es ácido con el humor, aprendiz de troll y a manejado tantos años el sarcasmo que a veces ni el se si esta hablando en serio.

En junio de 2017, Escamilla hizo su debut en la grabación de música con un álbum mayormente acústico de cantante / compositor titulado Fe. También marcó el debut de su Comedia Central especial Franco Escamilla: El Comediante del Sombrero, que estuvo acompañado por una gira teatral de los Estados Unidos.

###