Details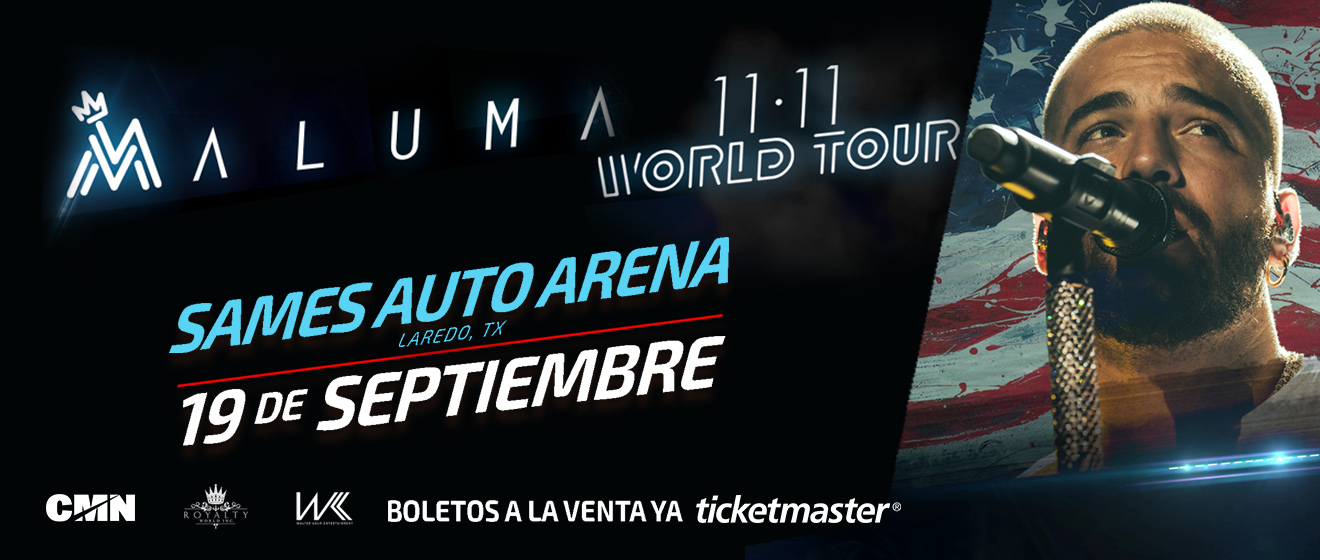 Thursday, September 19, 2019

08:00 PM / Doors Open 7:00 p.m.
Buy Tickets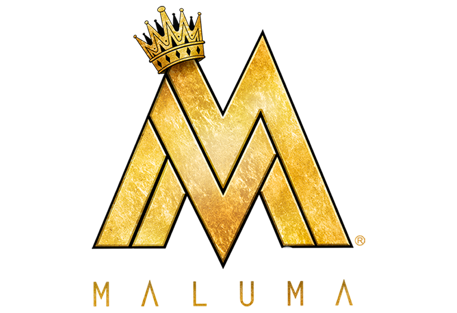 MALUMA 11:11 WORLD TOUR
TICKETS GO ON SALE MARCH 15TH
WITH SPECIAL PRE-SALES ON MARCH 13TH AND 14TH

MIAMI, Florida (March 7, 2019). Global Latin music idol MALUMA who has been selling out concerts throughout the world, has just announced his return to the United States, Canada and Puerto Rico with the North American leg of his 2019 MALUMA 11:11 WORLD TOUR, which kicks off on September 6th in San Diego, California and will make stops in more than 21 cities including venues such as the AmericanAirlines Arena in Miami, Madison Square Garden in New York and The Forum in Los Angeles.

"I couldn't be more excited to announce my return to the United States and Puerto Rico as well as my first concert in Canada. This will be my third North American tour and I come with a brand new show full of surprises for my fans and new music off my upcoming album 11:11 which is due out later this year," expressed Maluma.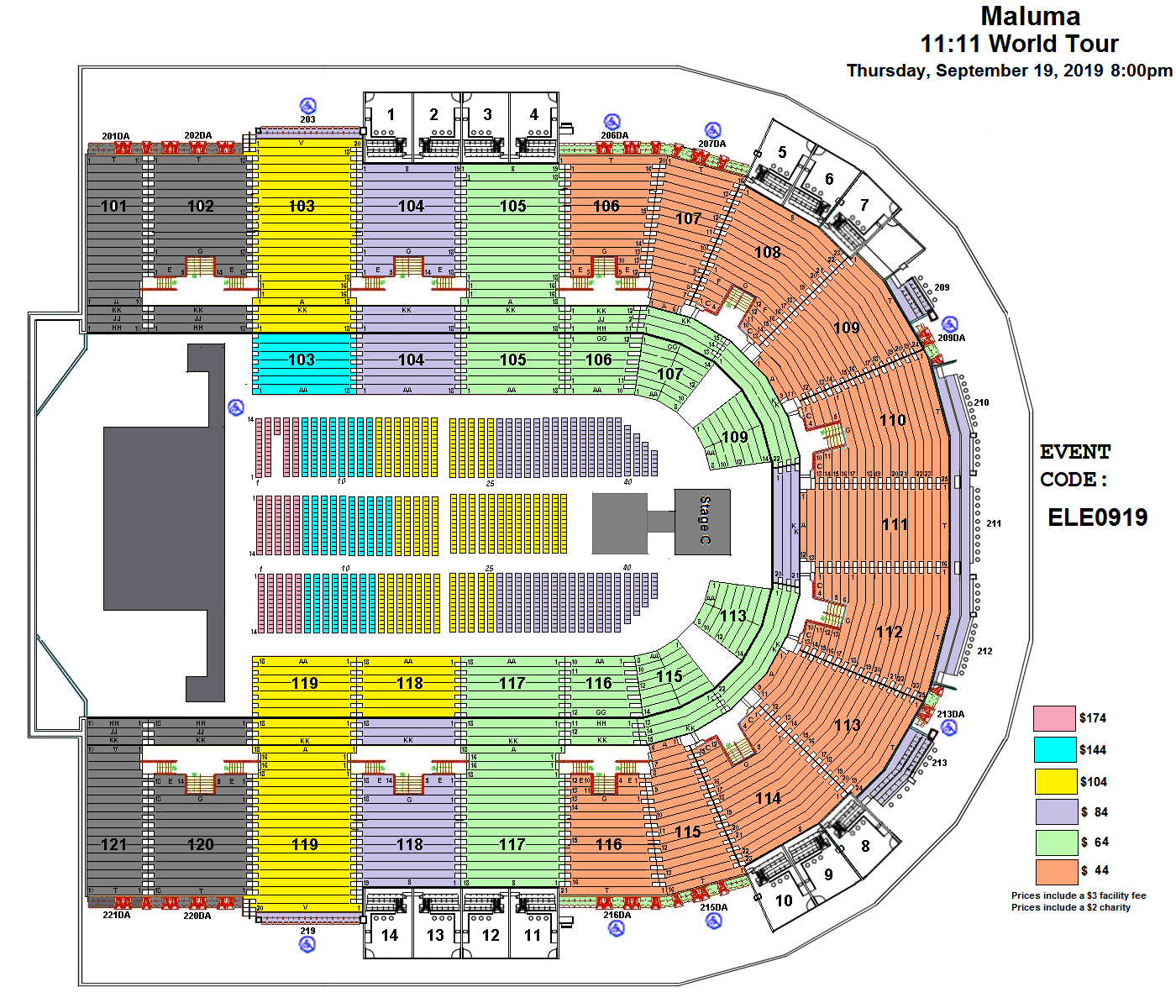 Ticket Prices:
$174.00 | $144.00 | $104.00 | $84.00 | $64.00
(Facility Fees Included)
Tickets available at the Sames Auto Arena Box Office,
Ticketmaster.com or charge by phone at 800-745-3000.

At just 25 years of age, Maluma has taken the world by storm with his live shows. He is the Latin artist that sold the most concert tickets in 2017, filling venues throughout Latin America, Europe, the US and Brazil and he had a hugely successful USA tour in 2018 which included 22 sold-out shows and 200,000 tickets sold. In 2019, he returns to the United States, Canada and Puerto Rico for more.

Tickets for the North American leg of the 2019 MALUMA 11:11 WORLD TOUR go on sale via www.ticketmaster.com, www.axs.com (select venues only), Denver is www.altitudetickets.com and for Puerto Rico only www.ticketpop.com, starting with an exclusive pre-sale through Spotify on March 13th (code will be made available to Spotify members). The fan pre-sale starts on March 14th (using the code: CMNFAN) and the general ticket sale starts on March 15th at 10:00am local time.

The North American leg of the 2019 MALUMA 11:11 WORLD TOUR is being produced by Cardenas Marketing Network (CMN).
About MALUMA:
At only twenty-five years of age, Maluma is widely considered one of the leading voices in Latin music and a bona fide global youth idol. Born Juan Luis Londoño in Medellin, Colombia, he formulated his artistic moniker Maluma from the first two letters of the names of his mother, father and sister.

The 2018 Latin GRAMMY award winner for Best Contemporary Pop Vocal Album (for F.A.M.E.) is one of social media's most popular artists with over 23 million Facebook fans, 5.1 million Twitter followers, and a whopping 40 million Instagram followers (making him the leading Latin male artist on Instagram). His official YouTube/VEVO channel has garnered over 9 billion views and has more than 18 million subscribers, having earned him a YouTube Diamond Play Button Award.

With his Maluma World Tour he has achieved unparalleled success, having sold over one million tickets in 105 worldwide concerts in 2017 alone and becoming the top concert-selling Latin artist in the world. In 2018, he broke records achieving full houses in all of his shows throughout the United States and Europe with his F.A.M.E. World Tour selling out the Madison Square Garden arena (New York), the American Airlines Arena (Miami) and two The Forums (Los Angeles), among others.

In 2015 he released Pretty Boy Dirty Boy under the Sony Music US Latin label which debuted at #1. In his first year and a half in the U.S. market Maluma garnered five #1 songs on Billboard's Latin Airplay chart. His latest album F.A.M.E. also debuted at #1 reaching 6X Platinum in the United States and 2X Platinum in México in its very first week out. Maluma is the youngest artist to simultaneously hold both the #1 and #2 spots on Billboard's Latin Airplay chart (with "Sin Contrato" and "Chantaje") and only the sixth act to ever achieve the feat. To date Maluma has had twelve #1 songs according to Billboard's Latin Airplay chart.

About CMN
CMN is the authority in Latin entertainment. As a multicultural creative agency, our common goal is to create and build unique experiences between fans, artists and brands.
Henry Cárdenas, entrepreneur, philanthropist and founder of CMN, has been pioneer in bringing Latin entertainment and sports to the United States. The Chicago-based company has more than 100 full-time professionals constantly creating cutting-edge marketing experiences and producing the best events in the country. To learn more about CMN and its roster of artists, visit www.cmnevents.com or follow us at @cmnevents.

To connect with Maluma, visit:
https://www.instagram.com/maluma/
https://www.facebook.com/MALUMAMUSIK
https://twitter.com/maluma
https://www.youtube.com/user/MalumaVEVO
Snapchat: malumaworld
http://www.malumamusik.com

Management:
WK Entertainment
1200 Brickell Avenue #1500
Miami, FL 33131
www.walterkolm.com

Media Contact:
Jennifer J. Nieman
The Nieman Group
305.335.3054
jennifer@niemangroup.com

###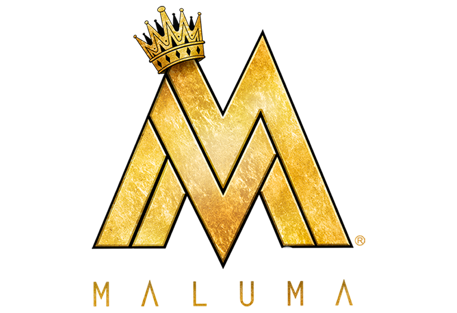 MALUMA 11:11 WORLD TOUR 2019
LA VENTA DE OFICIAL DE BOLETOS COMENZARÁ EL 15 DE MARZO
CON PRE-VENTA ESPECIAL EL 13 Y 14

MIAMI, Florida (7 de marzo de 2019). El ídolo juvenil de la música latina a nivel mundial, MALUMA, quien ha estado agotando las taquillas de sus conciertos alrededor del mundo, anuncia su regreso a los Estados Unidos, Canadá y Puerto Rico, con su MALUMA 11:11 WORLD TOUR 2019 el cual arranca el 6 de septiembre en San Diego, California y recorrerá más de 21 ciudades incluyendo importantes salas de conciertos como: AmericanAirlines Arena en Miami, Madison Square Garden en Nueva York y The Forum en Los Ángeles.

"No podría estar más emocionado de anunciar mi regreso a Estados Unidos y Puerto Rico, y también mi primer concierto en Canadá. Este será el tercer tour norteamericano y vengo con un show completamente nuevo, lleno de sorpresas para mis fanáticos y nueva música con mi próximo álbum 11:11 que saldrá al mercado más tarde este mismo año", expresó Maluma.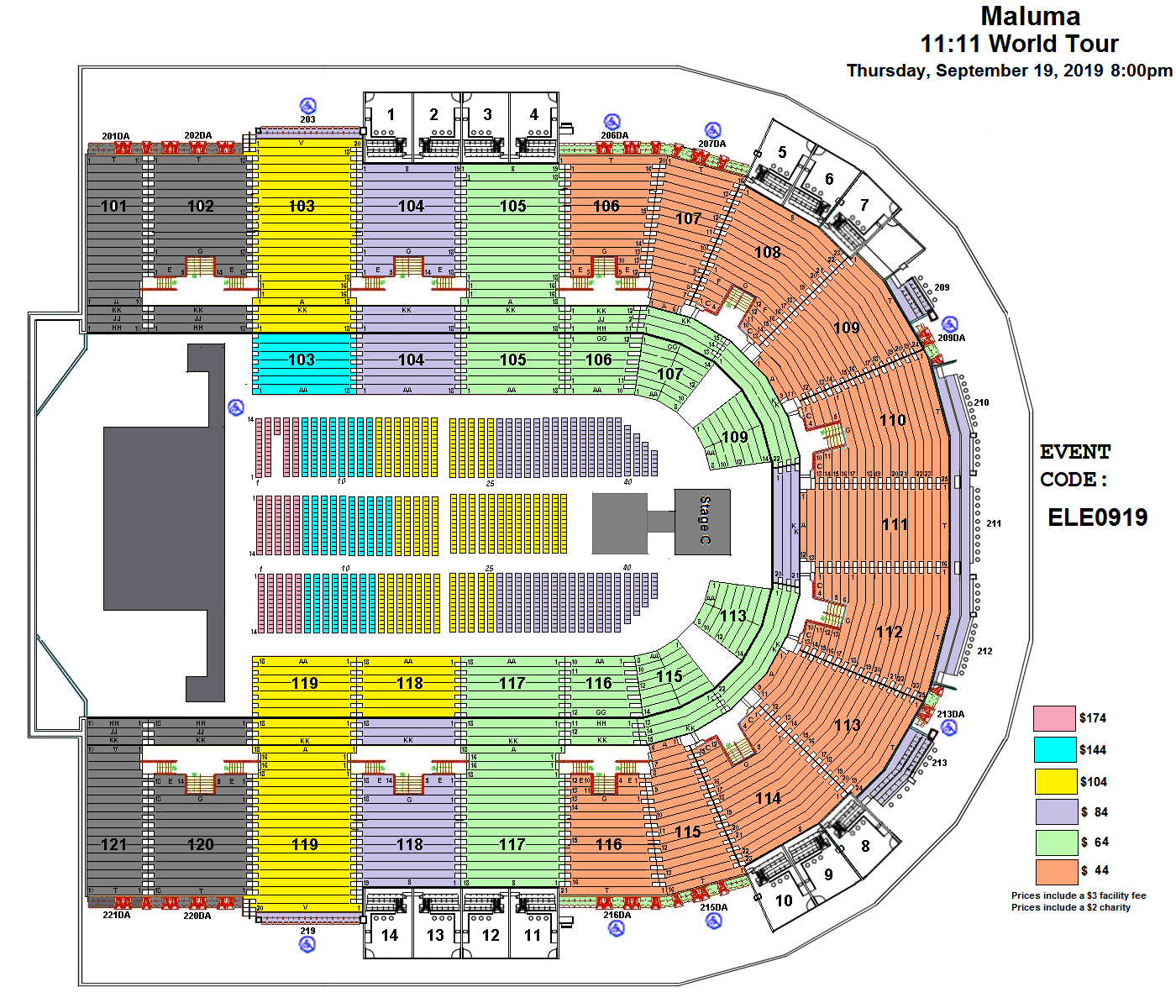 Precio de Boletos:
$174.00 | $144.00 | $104.00 | $84.00 | $64.00
(tarifa de instalación incluida)
Boletos disponibles en la taquilla de Sames Auto Arena,
Ticketmaster.com o cargo por teléfono 1-800-745-300

Con tan solo 25 años de edad, Maluma ha recorrido el mundo con sus shows en vivo. Es el artista latino que vendió el mayor número de boletos de conciertos en el año 2017, llenando recintos importantes alrededor de Latinoamérica, Europa, Estados Unidos y Brasil. De igual manera tuvo un gran éxito en su gira por el territorio estadounidense en el 2018, que incluyó 22 conciertos agotados y más de 200,000 tickets vendidos. En el 2019, regresa a Estados Unidos, Canadá y Puerto Rico, para dar muchos conciertos más.

Los boletos del MALUMA 11:11 WORLD TOUR por Norteamérica, estarán disponibles a través de www.ticketmaster.com y www.axs.com (solo para algunas localidades), para Denver en www.altitudetickets.com y para Puerto Rico www.ticketpop.com, comenzando con una preventa exclusiva de Spotify el día 13 de Marzo (el código estará disponible para los usuarios de Spotify), la preventa para los fans (utilizando el código CMNFAN) inicia el 14 de marzo y la boletería general inicia a partir del 15 de marzo a las 10:00 am hora local.

Acerca de MALUMA:
Con tan sólo veinticinco años de edad, Juan Luis Londoño, mejor conocido por su nombre artístico Maluma (compuesto por las primeras letras de los nombres de su madre, su padre y su hermana) se ha convertido en uno de los artistas de mayor impacto en la música urbana y el ídolo juvenil de la música latina a nivel global. Ganador del Latin Grammy 2018 al Album Pop Vocal Contemporáneo (por F.A.M.E.) Maluma es uno de los cantantes más populares con fans activos en las redes sociales y el líder entre cantantes masculinos latinos con más de 39.9 millones de seguidores en Instagram. Esta cifra se le suma a más de 23 millones de fans en Facebook, 5.6 millones en Twitter, y más de 18 millones de suscriptores en su canal de YouTube.

En el 2017 presentó 105 conciertos en América Latina, Estados Unidos, Europa e Israel, vendiendo más de 1 millón de tickets en su MALUMA WORLD TOUR 2017 y convirtiéndose en el artista latino que vendió la mayor cantidad de tickets de conciertos en el 2017. En el 2018 rompió records con llenos totales en todos sus conciertos en Estados Unidos y Europa con su F.A.M.E. World Tour llenando a capacidad el Madison Square Garden (Nueva York), American Airlines Arena (Miami) y dos The Forums (Los Angeles) entre otros.

En el 2015, Maluma lanzó su segundo álbum Pretty Boy Dirty Boy bajo la discográfica Sony Music US Latin, el cual debutó en el #1. En su primer año y medio en el mercado estadounidense tuvo cinco canciones #1 en el listado Latin Songs de Billboard. En el 2018 lanzó su más reciente producción discográfica, F.A.M.E. que también debutó en el #1 y tan sólo en su primera semana se convirtió en seis veces platino en EEUU. Maluma es el artista más joven en obtener simultáneamente #1 y #2 en el listado "Latin Airplay" de Billboard ("Sin Contrato" y "Chantaje") y solamente el sexto en logarlo. Hasta la fecha, Maluma tiene doce éxitos #1 en el listado Latin Airplay de Billboard.

Acerca de CMN
CMN es la autoridad en entretenimiento Latino. Somos una agencia creativa multicultural con el objetivo común de crear experiencias únicas entre los fans, artistas y las marcas.

Henry Cárdenas, empresario, filántropo y fundador de CMN, ha sido pionero en traer entretenimiento y eventos deportivos Latinos a los Estados Unidos. La compañía basada en Chicago tiene más de 100 profesionales constantemente creando experiencias de marketing innovadoras y produciendo los mejores eventos en el país. Para saber más sobre CMN y el roster de artistas, visita www.cmnevents.com o síguenos en @cmnevents.

###

Para mayor información sobre Maluma, visite:
https://www.instagram.com/maluma/
https://www.facebook.com/MALUMAMUSIK
https://twitter.com/maluma
https://www.youtube.com/user/MalumaVEVO
http://www.malumamusik.com

Management:
WK Entertainment
1200 Brickell Avenue #1500
Miami, FL 33131
www.walterkolm.com

Contacto de Medios:
Jennifer J. Nieman
The Nieman Group
jennifer@niemangroup.com