Details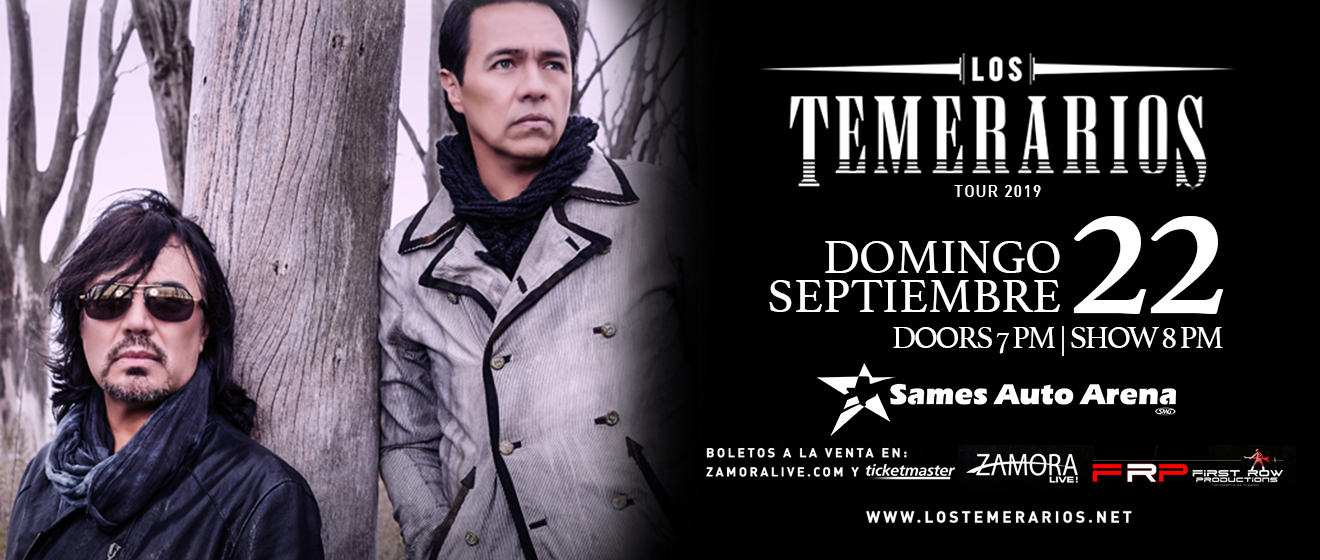 Sunday, September 22, 2019

08:00 PM / Doors Open 7:00 p.m.
Buy Tickets
Los Temerarios
Sunday, September 22
Doors at 7:00 p.m.

FOR IMMEDIATE RELEASE: MONDAY, APRIL 9, 2019

LAREDO, TX – Mexican romantic music group Los Temerarios will perform at the Sames Auto Arena on Sunday, September 22.

"Grammy Award nominee and winner Los Temerarios will bring their groundbreaking, world renowned musical talent to the Sames Auto Arena," said Juan C. Mendiola, General Manager of SMG - managed of Sames Auto Arena.

TICKETS ON SALE FRIDAY, APRIL 12 AT 10:00 A.M.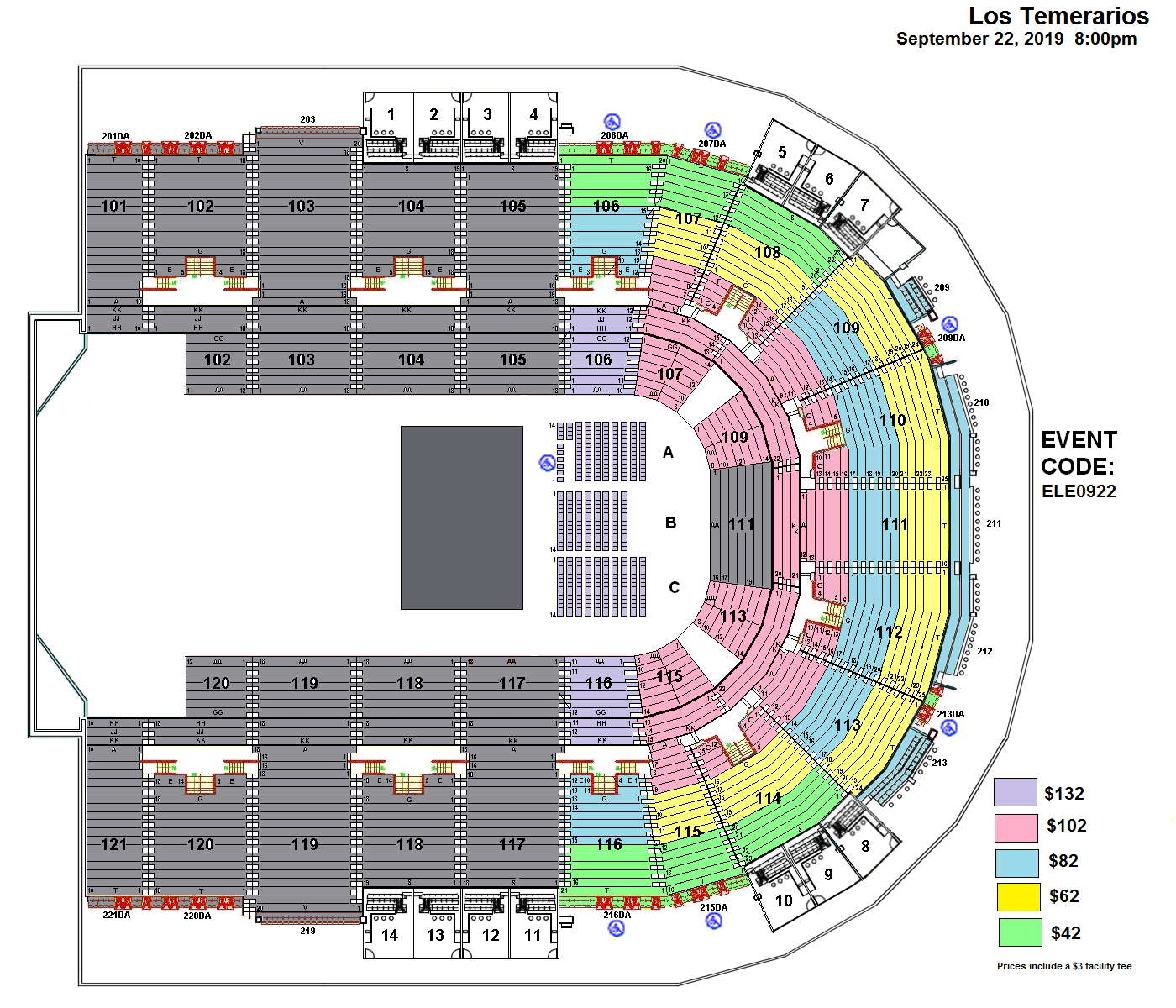 Ticket Prices
$132 | $102 | $82 | $62 | $42
(Facility Fees Included)
Tickets available at the Sames Auto Arena Box Office
or Ticketmaster.com

For over four decades, Los Temerarios have dedicated their lives to music. The vocation lived to the fullest reflected in successful years of a professional career. Los Temerarios are characterized by being versatile and innovative, from its unmistakable ballad to its rhythms and original interpretation of Mexican music. This resulted into a remarkable musical evolution that achieved an international recognition with a topnotch musical level.

Los Temerarios started in 1978 by brothers Adolfo Angel and Gustavo Angel along with their cousin Fernando Angel. They were previously known as Conjunto La Brisa during their early years.

They recorded more than 20 albums and received multiple awards and nominations that include two Grammy nominations, one Latin Grammy Award, an Excellence Award from Premio Lo Nuestro and another Lifetime Achievement Award from the Latin Billboard Music Awards. They were inducted into the Latin Songwriters Hall of Fame in 2016.

At the Inaugural Latin Grammy Awards of 2000, they received the award for best Mexican-American album. In 2005, they received the Lifetime Achievement Award at the Premio Lo Nuestro 2005 Awards show, which has only been given to the maximum exponents in Latin music history.

Correspondingly, in 2010, Los Temerarios received the Lifetime Achievement Award from 2010 Latin Billboard Music Awards held in Puerto Rico for their successful 30-year music career.

The group received their star on the famed Las Vegas Walk of Fame in 2012.

Tickets go on sale Friday, April 12 at 10:00 a.m. For more information, call (956) 791-9192 or visit samesautoarena.com.

###

Los Temerarios
domingo, 22 de Septiembre
puertas 7:00 de la tarde

PARA PUBLICACION INMEDIATA: LUNES, 9 DE ABRIL, 2019

LAREDO, TX – El grupo musical mas romantico de Mexico, Los Temerarios, se presentaran en Sames Auto Arena el Domingo, 22 de Septiembre.

"Galardonados de premios Grammy, Los Temerarios, traeran a Sames Auto Arena su nuevo y renovado talento musical." afirmo Juan C. Mendiola, Gerente General de SMG – Manager de Sames Auto Arena

BOLETOS EN VENTA VIERNES, 12 DE ABRIL ALAS10:00 A.M.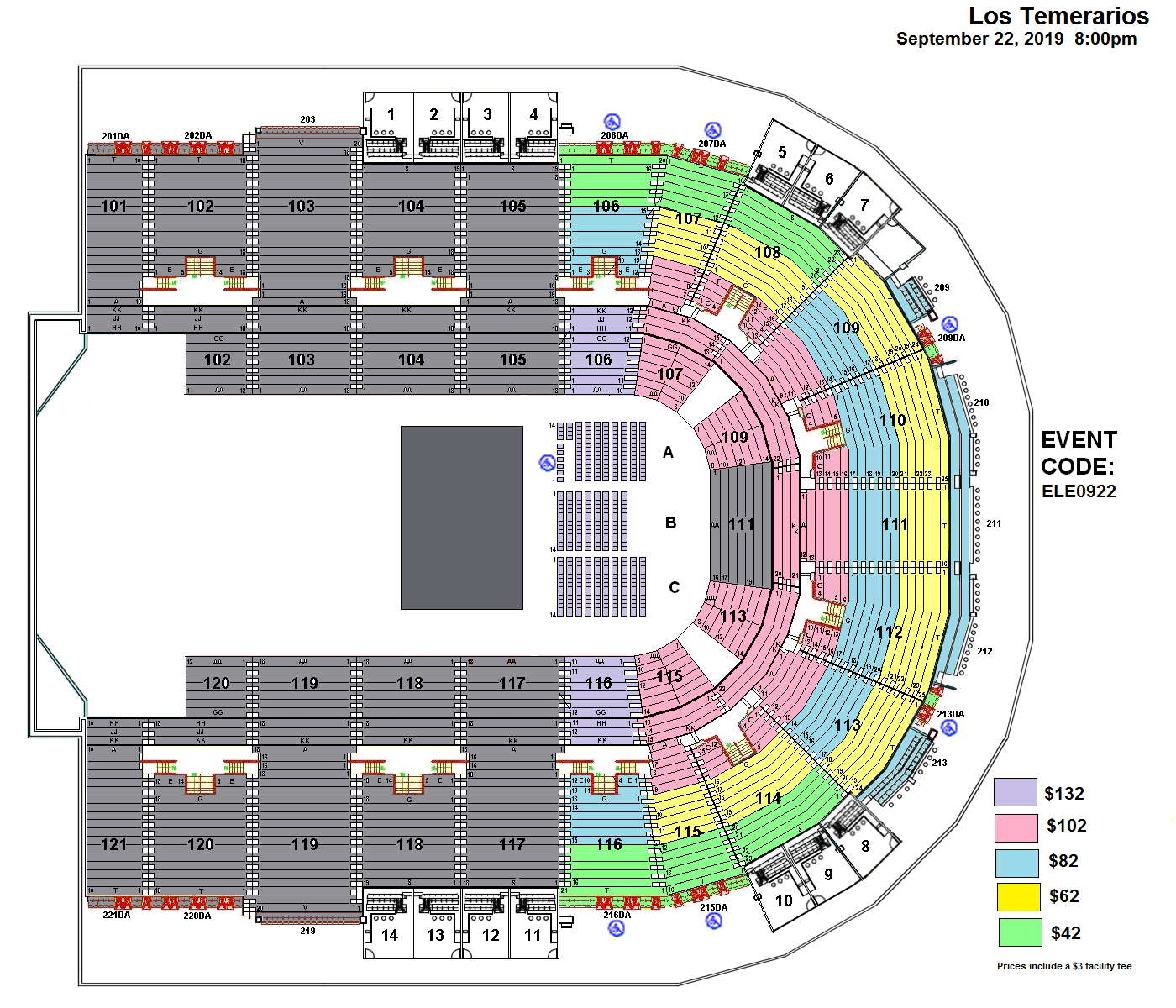 Precios de Boletos
$132 | $102 | $82 | $62 | $42
(tarifa de instalación incluida)
Boletos disponibles en taquillas de Sames Auto Arena
o Ticketmaster.com

Por mas de cuatro decadas, Los Temerarios, han dedicado su vida a la musica. Su fruto se cosecha en el exito a lo largo de los años en su carrera profecional. Los Temerarios se caracterizan por ser musicos versatiles e inovadores, desde sus romaticas baladas hasta su ritmo y originalidad al interpretar su musica. Esto, fue el resultado de una evolucion musical incomparable y que ha sido reconocida internacionalmente.

Los Temerarios se integraron en 1978 por los hermanos Adolfo y Gustavo Angel junto a su Primo Fernando Angel. Fueron conocidos como Conjunto La Brisa durante sus inicios.

Con mas de 20 discografias grabadas y haber sido galardonados con premios y nominaciones que incluyen dos nominaciones a los premios Grammy, uno Latin Music Awards, un premio de Trayectoria de Premios Lo Nuestro y Latin Billboard Music Award. En el 2016, se indujeron al Paseo de la Fama para Escritores Musicales Latinos.

En la inauguracion de los premios Latin Grammy del año 2000, recibieron el premio por mejor album Mexico-Americano. En 2005, recibieron el premio de trayectoria en Premios Lo Nuestro 2005, que solo grandes exponenetes de la musica Latina en la historia han sido galardonados.

Correlativamente, en 2010, Los Temerarios recibieron el premio de trayectoria en los Latin Billboard Music Awards en Puerto Rico por su exitosa carrera musical de 30 años.

El grupo recibio su Estrella en el famoso Paseo de las Estrellas en 2012.

Boletos ala venta en Viernes, 12 de Abril alas 10:00 a.m. Para mas infromacion, llamar al (956) 791-9192 o visita samesautoarena.com.


###