Details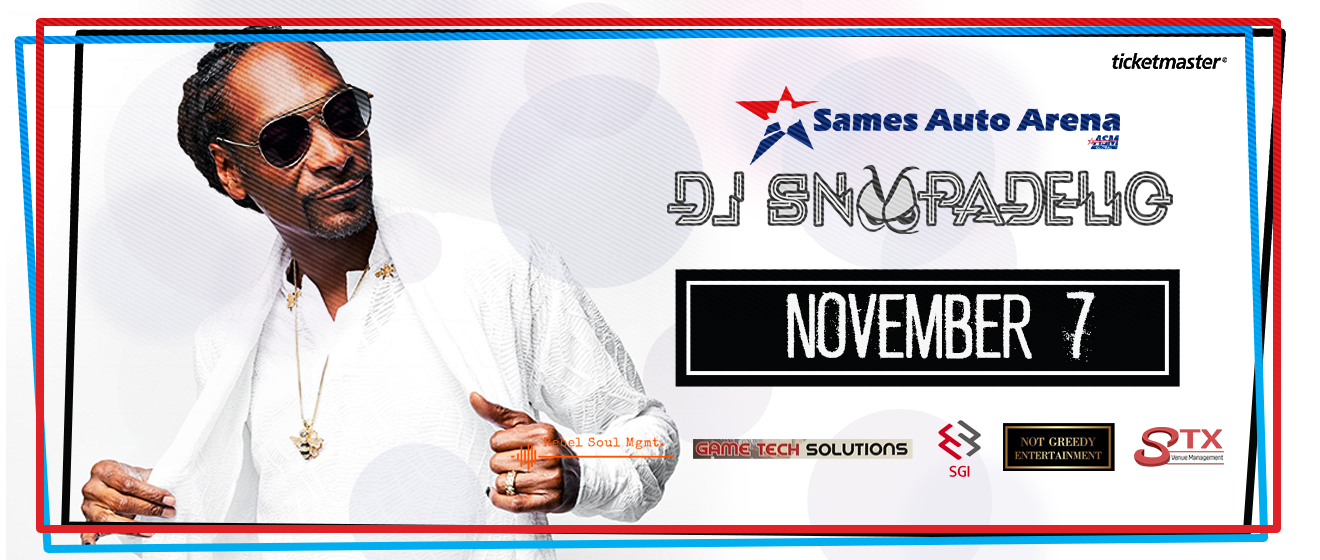 Thursday, November 7, 2019

08:30 PM / Doors Open 7:30 p.m.
Buy Tickets
NOT GREEDY ENTERTAINTMENT GROUP
PRESENTS
DJ Snoopadelic
SAMES AUTO ARENA
THURSDAY, NOVEMBER 7, 2019

FOR IMMEDIATE RELEASE: THURSDAY, SEPTEMBER 5, 2019

LAREDO, TX – Not Greedy Entertainment Group presents DJ Snoopadelic aka Snoop Dogg to perform for the first time in Laredo, Texas at the Sames Auto Arena on Thursday, November 7.

"We are thrilled to host this legendary and iconic rapper at the Sames Auto Arena," said Juan C. Mendiola, General Manager of the ASM Global - managed Sames Auto Arena. "We are ready to welcome this celebrity who has dominated the media in radio, television, film and other social media platforms."

TICKETS ON SALE SATURDAY, SEPTEMBER 14 AT 10:00 A.M.
Ticket Prices:
$36.50 | $46.50 | $56.50 | $66.50 | $88.50
(Facility Fees Included)
Tickets available at the Sames Auto Arena Box Office or Ticketmaster.com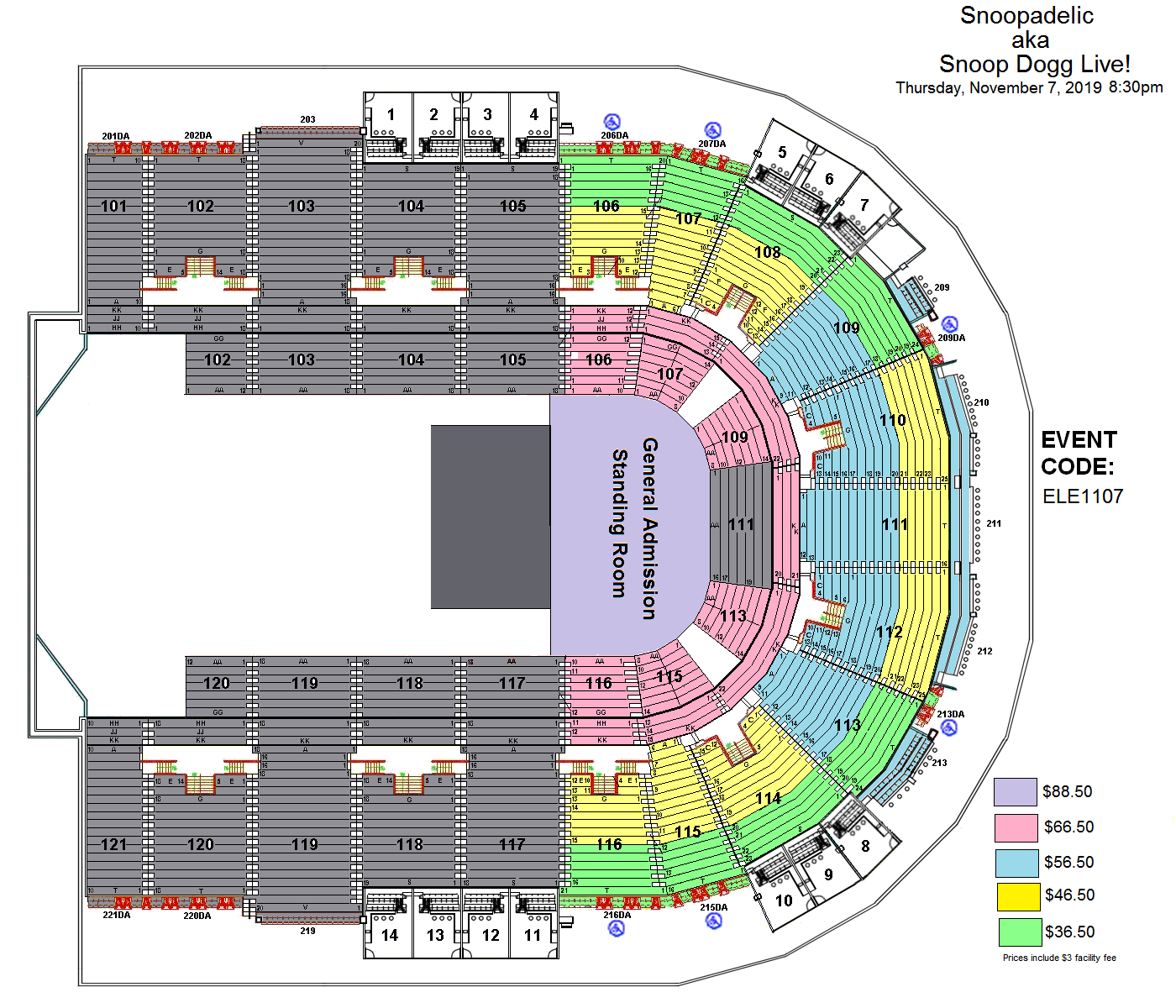 There's nothing Snoop Dogg can't do—from releasing genre-defining hip hop hits like "What's My Name?" and "Drop It Like It's Hot" to lending his laid-back charm to film and TV projects like Weeds and Dogg After Dark.

In 2012, the SoCal native added DJing to his long list of accomplishments under the moniker DJ Snoopadelic, and he's been unleashing epic sets for fans ever since. Spinning his favorite R&B classics from back in the day as well as his own hits ranging from his G-Funk breakout tracks to his recent smooth grooves, Tha Dogg Father gets crowds pumped with bumping beats while he serves as the master of ceremonies.

Fans never know what famous rappers might show up to lay down a verse when Snoop is on the ones and twos. The iconic MC may even step out from behind his DJ rig to bust a rhyme on perennial favorites like "Gin & Juice" or "The Next Episode". No matter what he has planned for the evening, fans can count on DJ Snoopadelic to pump out the jams and make the club smoking hot—for rizzle!

Tickets will go on sale on Saturday, September 14 at 10:00 a.m. and will be available at the Sames Auto Arena Box Office or Ticketmaster.com. For more information, call (956) 791-9192 or visit samesautoarena.com.

###