Details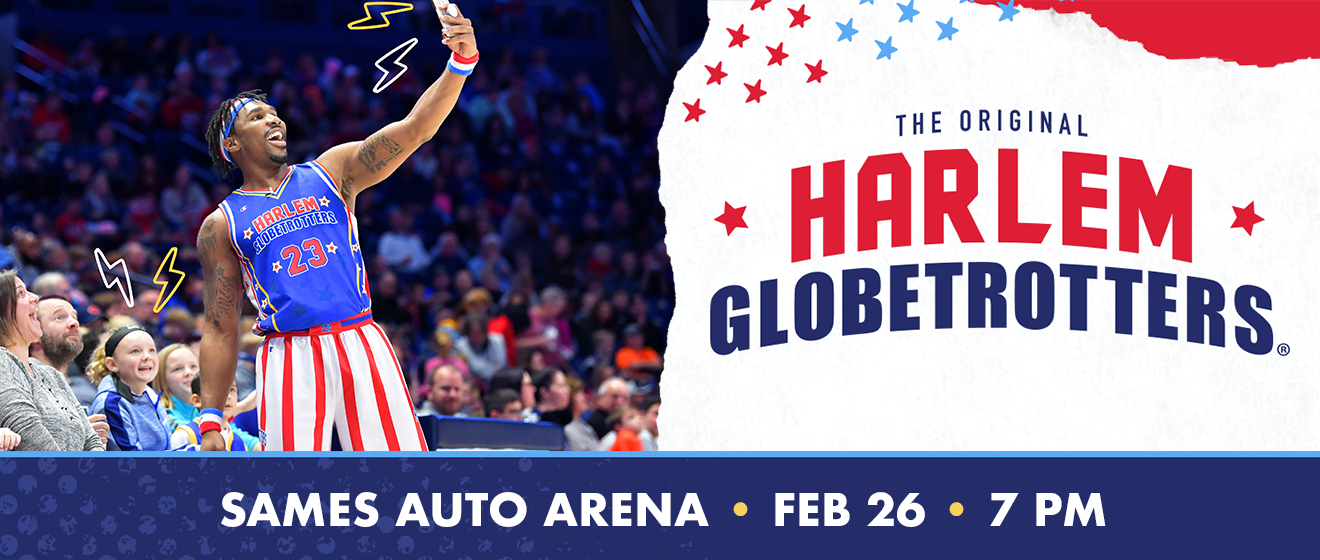 Wednesday, February 26, 2020

07:00 PM / Doors Open 6:00 p.m.
Buy Tickets
HARLEM GLOBETROTTERS BRING THEIR NEW TOUR
FEBRUARY 26
Doors at 6:00 p.m.
Tip-Off at 7:00 p.m.

FOR IMMEDIATE RELEASE: THURSDAY, OCTOBER 10, 2019

LAREDO, TX – The world-famous Harlem Globetrotters, featuring larger than life entertainers, will bring their ALL-NEW show, "Pushing the Limits" to Laredo on Wednesday – February 26, 2020 at the Sames Auto Arena.

"Laredo enjoys family events and the Harlem Globetrotters delivers high quality family entertainment," said Juan C. Mendiola, General Manager of the ASM - managed Sames Auto Arena. "We are excited this world famous team will return to the Sames Auto Arena!"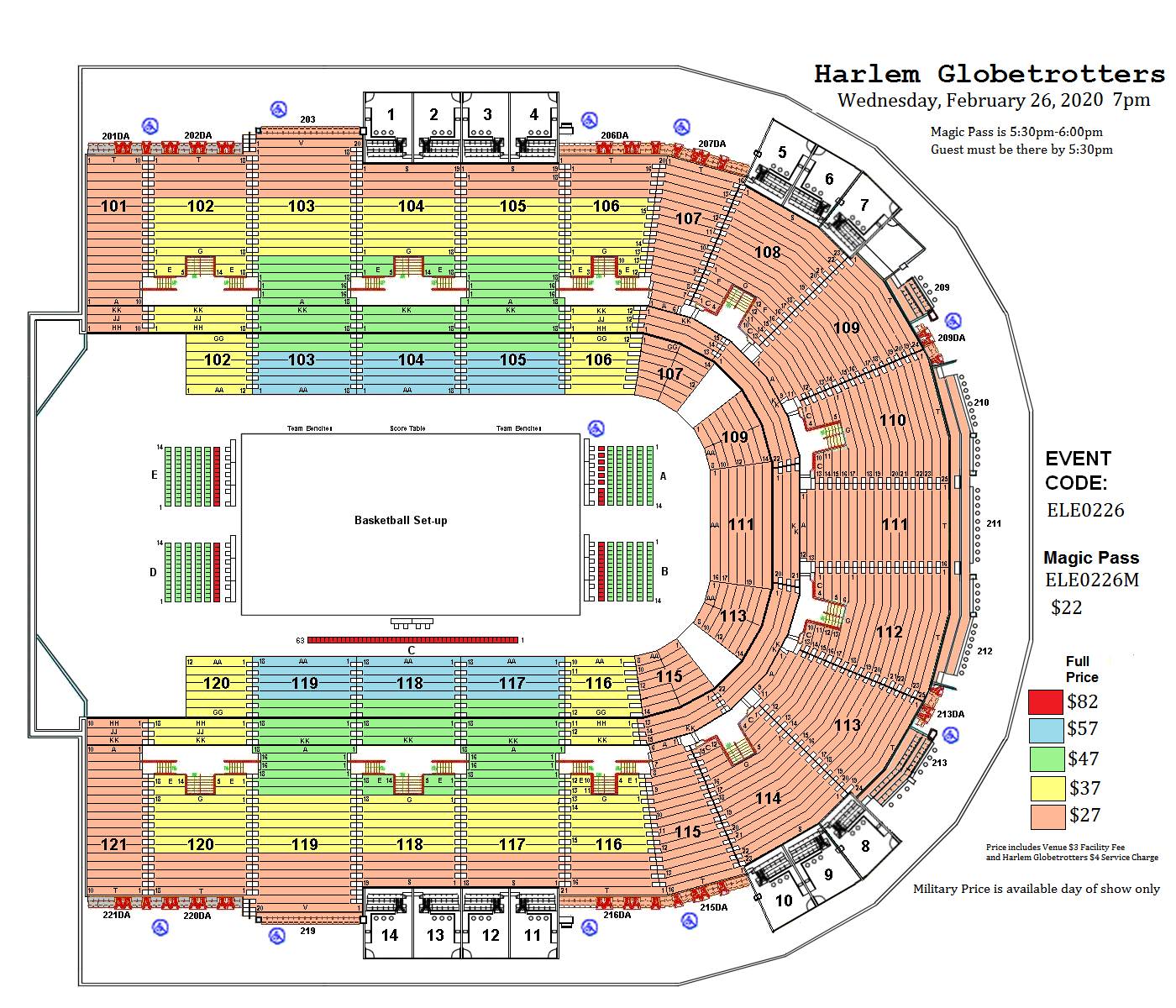 Ticket Prices:
$82 | $57 | $47 | $37 | $27
(Facility Fees Included)
Tickets available at the Sames Auto Arena Box Office or Ticketmaster.com

Don't miss your chance to get up close and personable with a star-stuffed roster including Big Easy Lofton, Hi-Lite Bruton, and woman stars TNT Lister, Swish Sutton, and Torch George*.

Every show features a blend of hilarious hijinks and incredible basketball skills including ball handling, high flying dunks, and a new record-breaking attempt.

The Harlem Globetrotters are a one-of-a kind experience putting a new spin on family time. You won't want to miss these memories worth repeating, so get your ticket today!

Tickets will go on sale to the public Tuesday, October 22 at harlemglobetrotters.com, ticketmaster.com, or the Sames Auto Arena box office. For more information, visit harlemglobetrotters.com.

The Harlem Globetrotters® are legendary worldwide, synonymous with one-of-a-kind family entertainment and great basketball skills for the past 93 years. Throughout their history, the Original Harlem Globetrotters have showcased their iconic talents in 123 countries and territories on six continents, often breaking down cultural and societal barriers while providing fans with their first-ever basketball experience. Proud inductees of the Naismith Memorial Basketball Hall of Fame, the Globetrotters have entertained hundreds of millions of fans – among them popes, kings, queens, and presidents – over nine thrilling decades. Sponsored by Entenmann's ® Donuts, Tum-e Yummies and Baden Sports, Harlem Globetrotters International, Inc. is a wholly-owned subsidiary of Herschend Enterprises, the largest family-owned themed entertainment company in the U.S. For the latest news and information about the Harlem Globetrotters, visit the Globetrotters' official Web site: www.harlemglobetrotters.com and follow them on Twitter @Globies.

*Rosters will vary in each city and are subject to change.


###