Details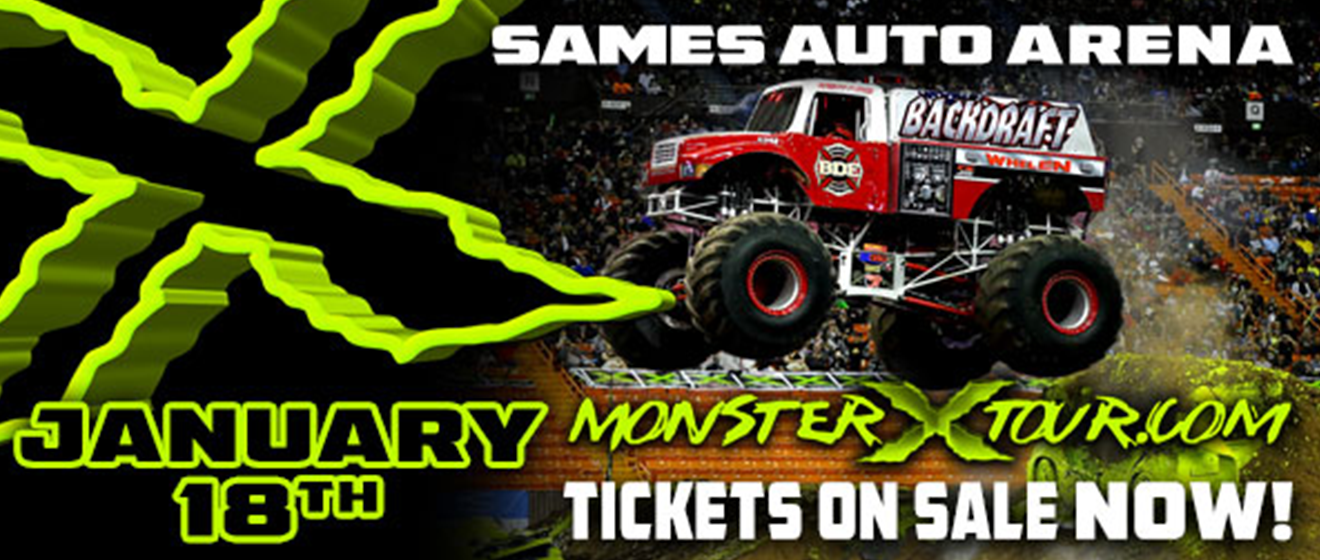 Saturday, January 18, 2020

07:30 PM / Doors Open 6:00 p.m..
Buy Tickets
MONSTER X
Saturday, January 18, 2020
7:30 p.m.
FOR IMMEDIATE RELEASE: WEDNESDAY, OCTOBER 30, 2019
LAREDO, TEXAS – FOR THE FIRST TIME EVER, LAREDO, TX. will be motorsport entertainment's epicenter with the nation's most competitive MONSTER TRUCKS, as the Monster X Tour invades the Sames Auto Arena on January 18th for two MONSTERS shows! See these incredible 10,000-pound, car crushing giants compete in racing, wheelie contests, and then rock the house with amazing freestyle action during the Monster X Tour! Plus, you can meet the drivers and see the trucks up close at the pre-event Autograph Pit Party!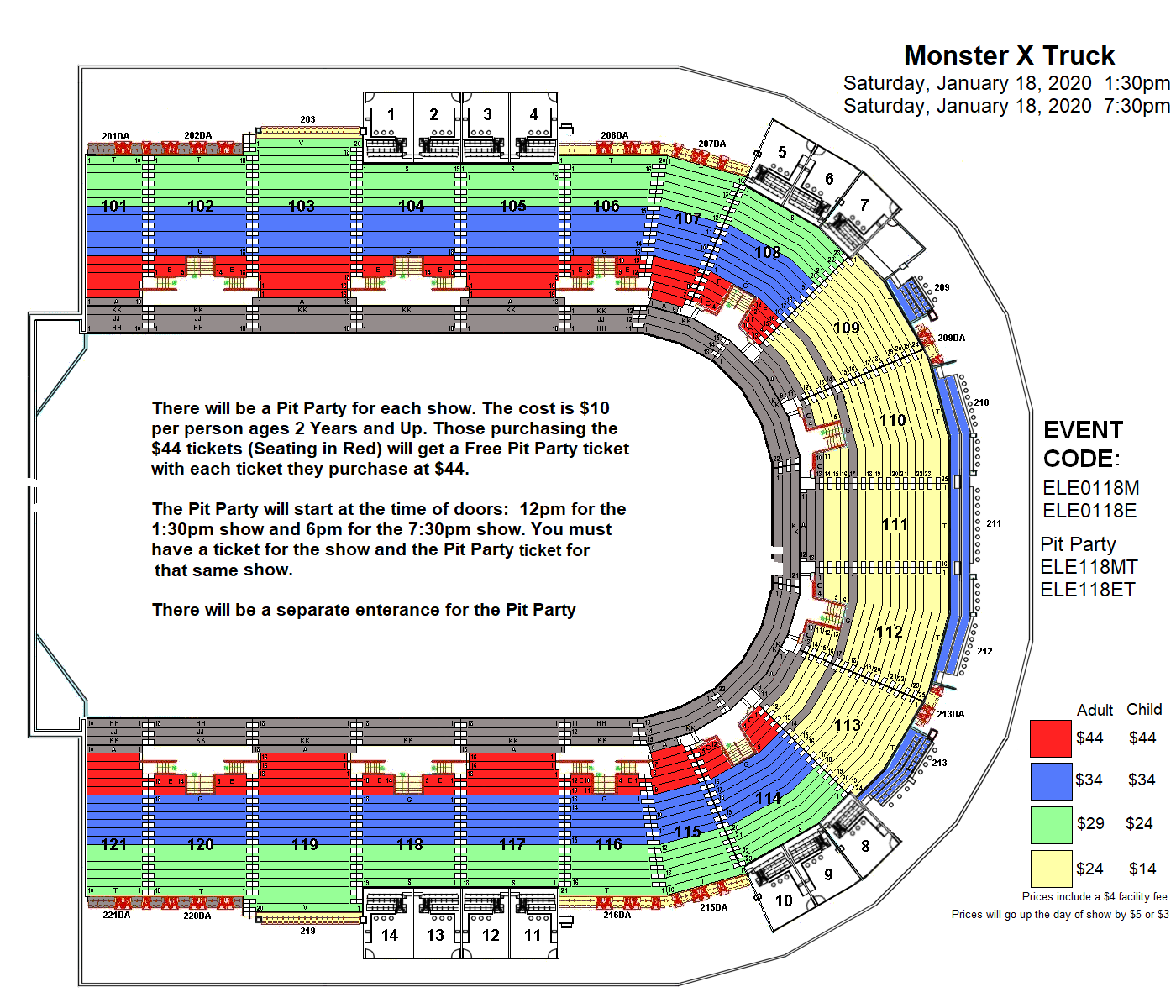 Adult: $44 | $34 | $29 | $24
Child: $44 | $34 | $24 | $14
(Facility Fees Included)
Tickets available at the Sames Auto Arena Box Office or Ticketmaster.com
FEATURING:
BACKDRAFT

… a Tribute to the American Firefighters!

INSTIGATOR

...Nothing is stopping this monster!

BUCKING BRONCO

… This will be one WILD Ride!

WADD IT UP

… He'll try to keep it right-side up!

PROJECT X

… Taking on the competition in style!
ADDITIONAL FEATURES AT BOTH EVENTS
:
PIT PARTY & DRIVER AUTOGRAPH SESSION
…Come early, meet the drivers, get autographs, and take photos with the drivers and their Monsters. Pit Party Pass must be accompanied by an event ticket.
GALACTRON VS REPTAR
… Two transforming robots engage in an intergalactic duel! Who will come out victorious?
RIDE TRUCK
…That's right! Get the ride of your life on-board a real Monster Truck during the Pit Party, Intermission, and after the show!
TICKET INFORMATION:
ON-SALE Friday, November 1st @ 10:00 AM
… Advance discount tickets are available online at Ticketmaster.com, all Ticketmaster Outlets or at the Arena Box Office. Advance Tickets start at JUST $20 for Adults and $10 for Kids!!Tickets are subject to a service charge. Fees may be applied - Children under 2 are free. Ticket prices go up Day of Show.
FOR MORE INFORMATION OR FOR YOUR BUSINESS TO BE A PART OF THIS EVENT: