Details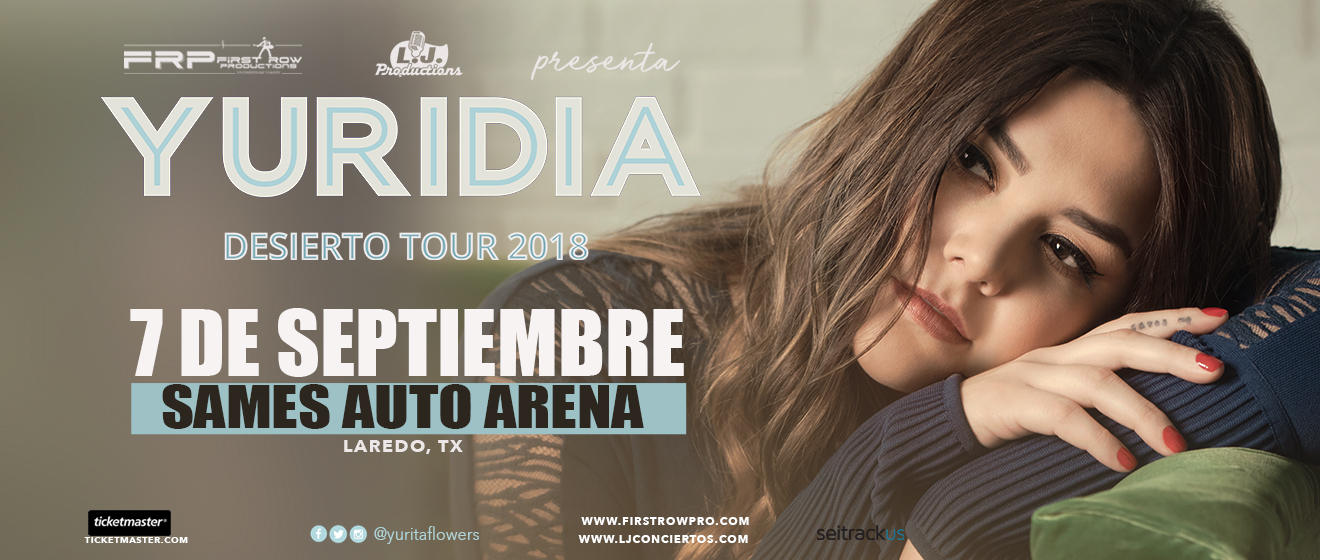 Friday, September 7, 2018

08:30 PM / Doors Open 7:30 p.m.
Buy Tickets
YURIDIA
ANNOUNCES THE DESIERTO TOUR
FOR IMMEDIATE RELEASE: Monday, April 9, 2018
LAREDO, TX – YURIDIA, one of the most important talents of Mexican song and leader in record sales during the last decade, announced her DESIERTO TOUR will stop at the Sames Auto Arena Friday, September 7, 2018.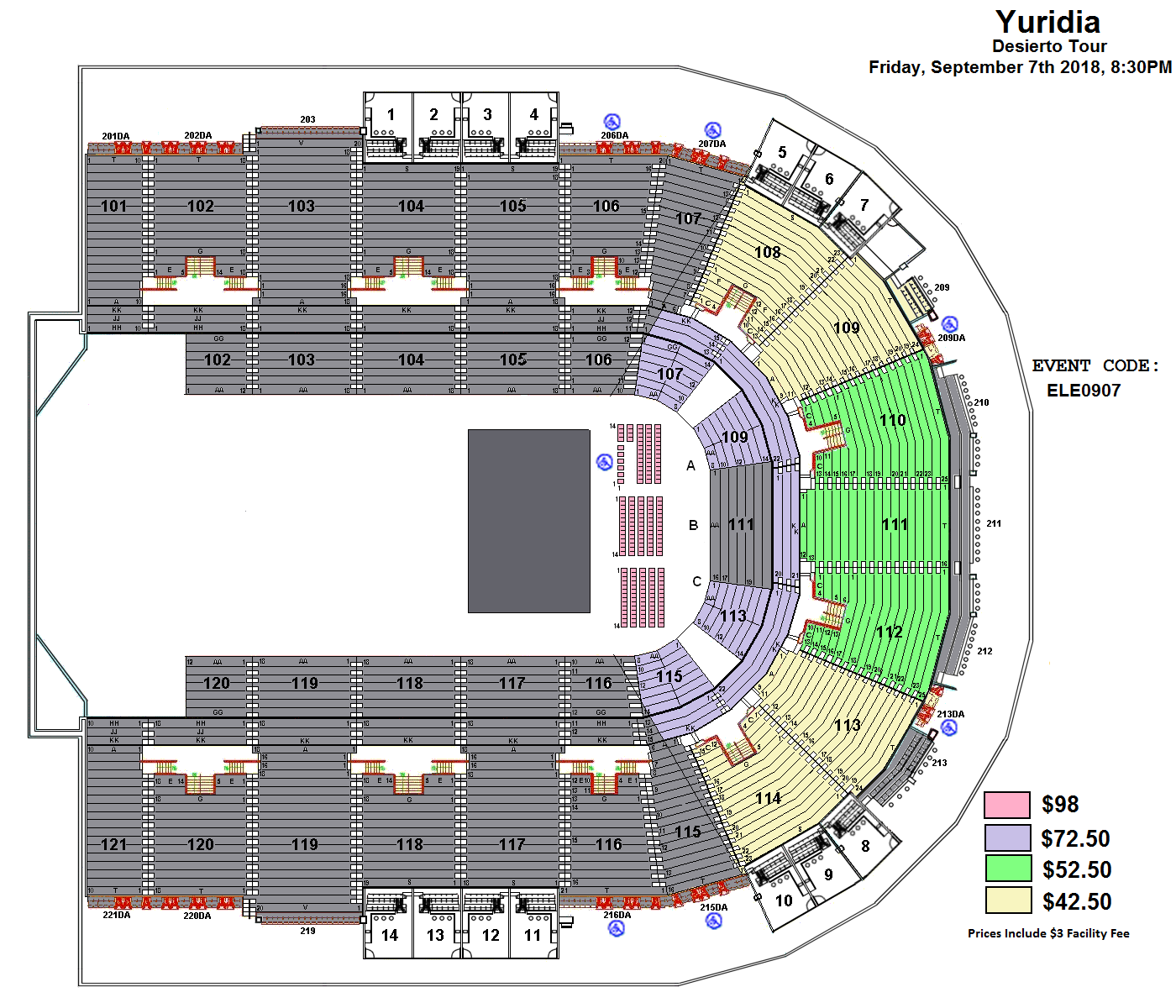 $98.00 | $72.50 | $52.50 | $42.50
(Facility Fee Included)
TICKETS AVAILABLE AT THE SAMES AUTO ARENA BOX OFFICE, TICKETMASTER.COM
OR CHARGE BY PHONE AT 800-745-3000.
The singer returns after her latest release 'Primera Fila', and this new show will surprise her fans with a renewed repertoire in which they can enjoy the new hits of this legendary album.
'Primera Fila' was launched in November of last year and remained in the Top 10 for more than 15 consecutive weeks, which meant it was certified as a Gold Record and Platinum Record in Mexico.
The 'Desierto Tour', a name inspired by Yuridia's roots that make her identify herself with the desert landscape in Sonora and Arizona, has had an extraordinary acceptance in Mexico where she had great presence including a SOLD OUT show at the Telmex Auditorium in Guadalajara.
Recently, YURIDIA is promoting "Respóndeme Tú" (ft Pepe Aguilar), the new success of the album 'Primera Fila'. The song, written by José Luis Roma, was chosen as a second single by its fans through a dynamic social network and its video already has more than 14 million views on YouTube.
###