Details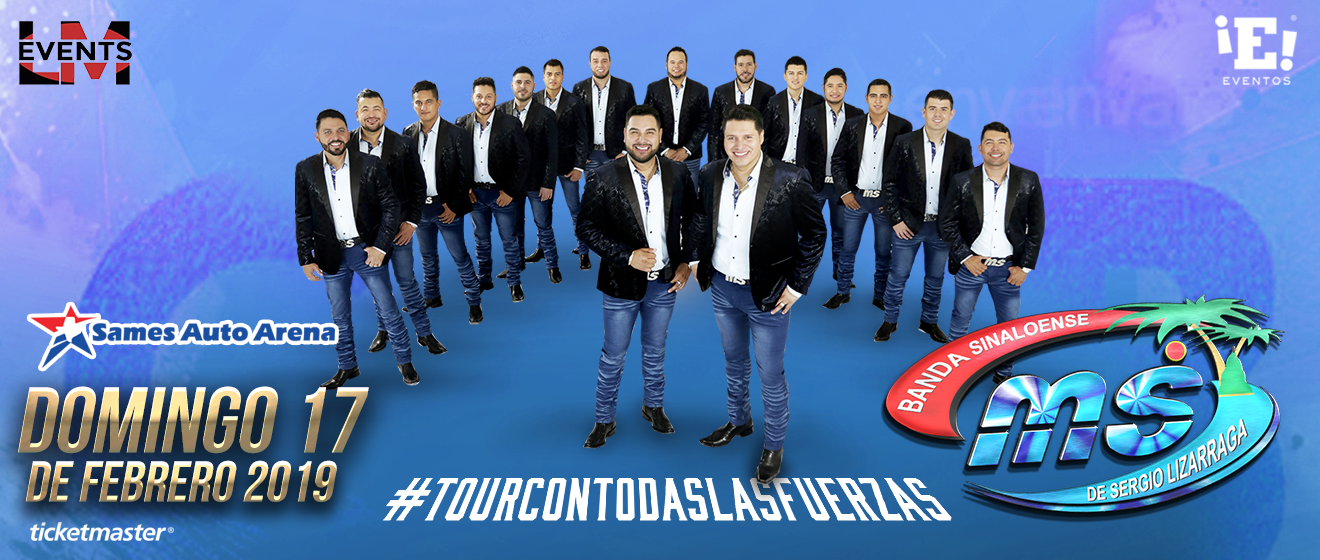 Sunday, February 17, 2019

08:00 PM / Doors Open 7:00 p.m.
Buy Tickets
Banda MS
Sunday, February 17, 2019
Doors at 7:00 p.m. | Show at 8:00 p.m.

FOR IMMEDIATE RELEASE: THURSDAY, OCTOBER 25, 2018

LAREDO, TX – Sixteen member band, BANDA MS, will perform for the first time at the Sames Auto Arena on Sunday, February 17, 2019.

"One of the many efforts of the Sames Auto Arena is to bring different types of entertainment," said Juan C. Mendiola, Interim General Manager of the SMG - managed Sames Auto Arena. "This Billboard Chart-topping band will have fans dancing off their seats!"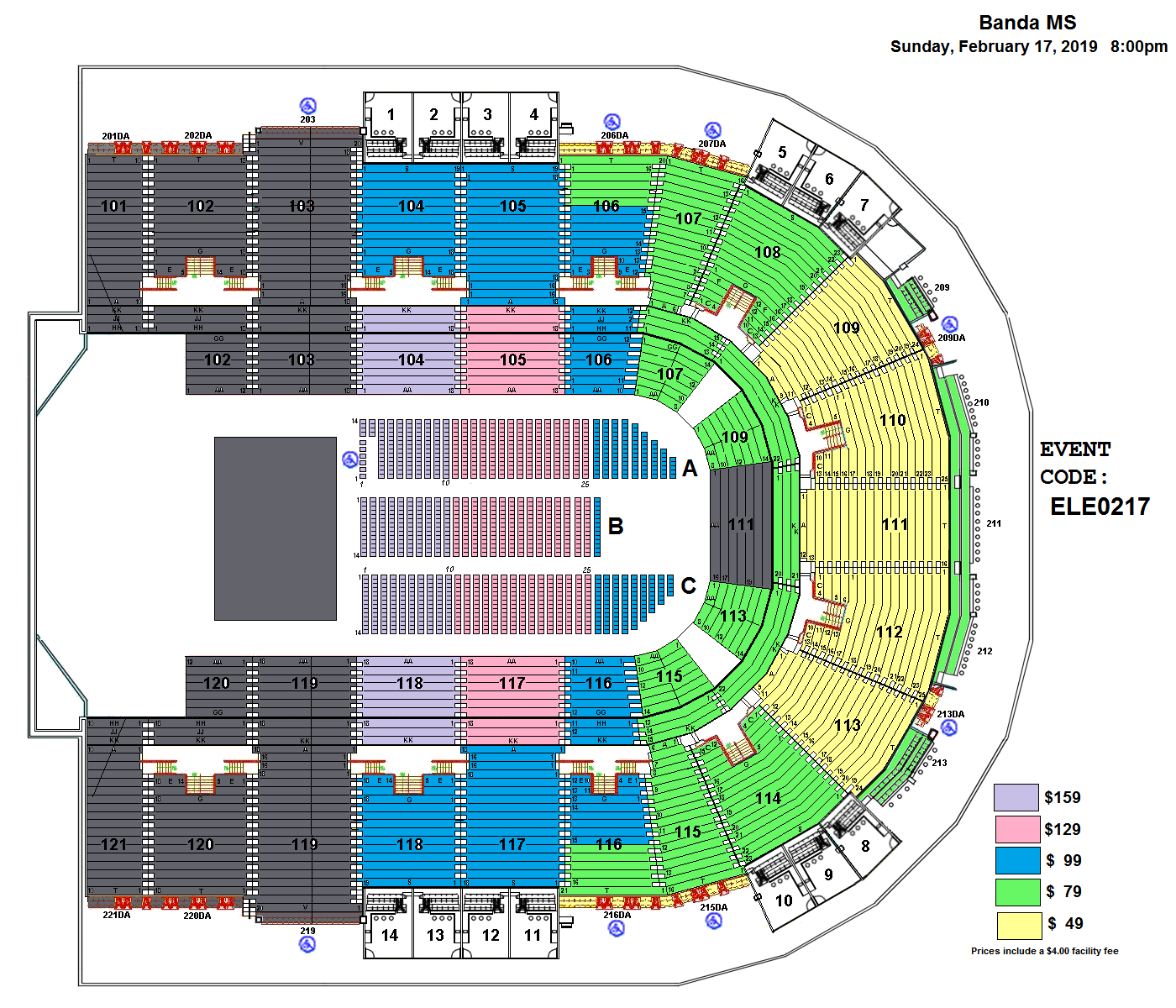 Ticket Prices:
$159.00 | $129.00 | $99.00 | $79.00
(Facility Fees Included)
Tickets available at the Sames Auto Arena Box Office,
Ticketmaster.com or charge by phone at 800-745-3000.

In the month of September the band will be releasing its new album titled "CON TODAS LAS FUERZAS", from which the first single-cut emerges "MEJOR ME ALEJO".

BANDA MS DE SERGIO LIZÁRRAGA, is listed by the specialized press as the most influential group of its kind. The album "LA MEJOR VERSIÓN DE MÍ", was launched to the music market in April of the year 2017 and remained in the first position on the sales charts. This album includes the smash singles: "ES TUYO MI AMOR", "LAS COSAS NO SE HACEN ASÍ", "EL COLOR DE TUS OJOS" and "TU POSTURA".

BANDA MS is the only one that has managed to be positioned 15 consecutive songs in the top first position based on radio airplay audience impressions as measured by radio monitoring: "EL MECHÓN", "MI RAZÓN DE SER", "HERMOSA EXPERIENCIA", "NO ME PIDAS PERDÓN", "HÁBLAME DE TI", "A LO MEJOR", "PIENSÁLO", "SÓLO CON VERTE", "ME VAS A EXTRAÑAR", "TENGO QUE COLGAR", "ES TUYO MO AMOR", "LAS COSAS NO SE HACEN ASÍ" and "EL COLOR DE TUS OJOS".

This year the group won two Billboard Latin Music Awards: Top Latin Album of the year and Mexican regional artist of the year.

###