Details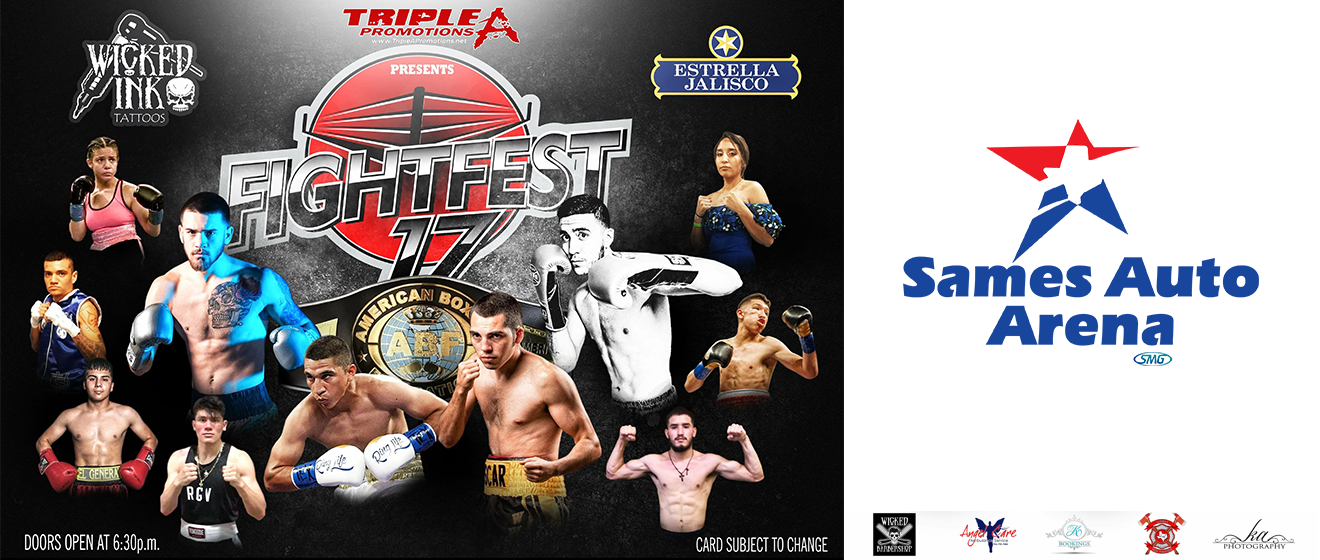 Friday, December 7, 2018

07:30 PM / Doors Open 6:30 p.m.
Buy Tickets
Fight Fest 17
Friday, December 7, 2018
Doors Open at 6:30 p.m. | First Bout at 7:30 p.m.

FOR IMMEDIATE RELEASE: Friday, October 26, 2018

LAREDO, TEXAS – Triple-A Promotions are proud to announce the main event, Jorge Castaneda (10-1) versus Antonio Escalante (29-8), for Fight Fest 17 set for Friday, December 7 at the Sames Auto Arena. Doors open at 6:30pm with First Bout at 7:30 p.m.

"The Sames Auto Arena and Triple-A Promotions along with our sponsors are very excited to host once again some of the most promising and professional talent which include some of our local fighters," said Juan C. Mendiola, Interim General Manager of the SMG- managed Sames Auto Arena.


Tables are available at a first-come, first-serve process immediately through info below.
Tables for 10 are only $650
Tables for four (4) are $240
(all fees included)
For table purchasing information please call (956) 242-9814 or (956) 324-4830
Please note tables are not available online


General Admission Arena Bowl seats are $25
Tickets available at the Sames Auto Arena Box Office,
ticketmaster.com or charge by phone at 1-800-745-3000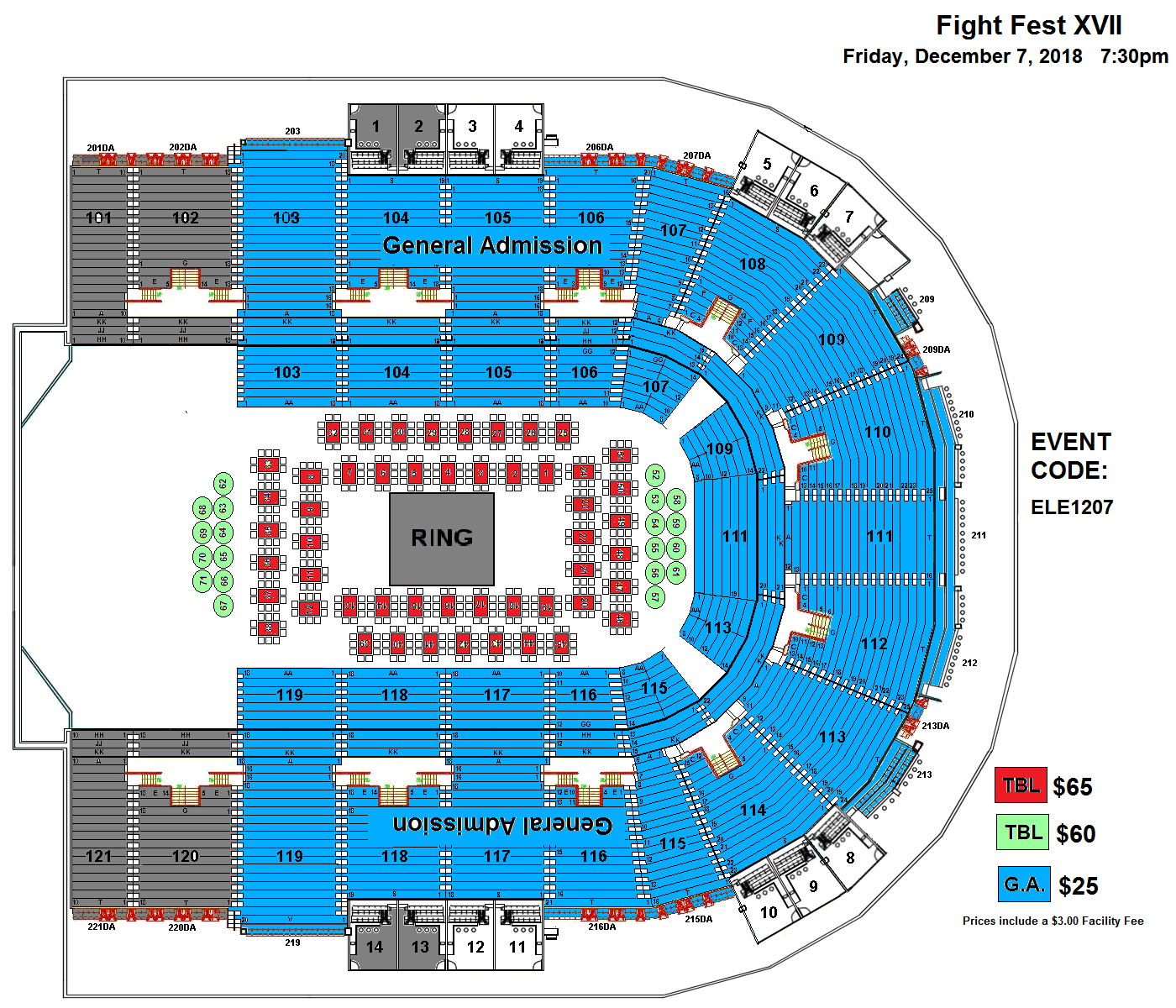 Castaneda, 22, is a former WBC Youth Champion with a record of 10-1. He started his amateur career at the age of nine, winning the amateur ringside tournament 3 times. Castaneda started his professional career in Aug of 2015. He will be fighting for the ABF Title Belt, facing the former WBO, NABO Champion Antonio Escalante who has a record of 29 wins and eight loses.

Co-main event is Leopoldo 'Chico' Martinez (6-1-1) vs Oscar Cantu (15-2). Accolades include 2012 US Olympic Alt, Former NABF Super Fly Champion, USNBC Super Fly Champion, Former WBC USNBC Super Fly Champion, NABF Flyweight Champion, NABF Jr. Super Flyweight Champion, and WBC Youth Intercontinental Bantam Weight Champion.

An athlete since the age of four boxing and playing baseball, Martinez became a full time boxer at the age of 13. He finished his amateur boxing with 77 wins and 18 losses. He is a two-time Regional Golden Gloves champion, STABA Regional Champ, three-time Texas State Champion, and two-time National Champion.

Cantu, 27, has a professional record of 15 wins and 2 loses.

Semi co-main event is Joshua Juarez (7-0) vs James Ballard (10-2).

Boxed since the age of seven, Juarez, now 21 years old, began boxing at the age of seven and now has an amateur record of 48 wins and 13 loses. His boxing debut was in May of 2016. Juarez's professional record stands at 7-0. He will fight for the ABF American Boxing Federation (ABF) Title Belt facing champion James Ballard who has a record of 10 wins and two loses.

This best combative sports event will feature eight (8) boxing bouts! Bout Card Subject to change. For more information, call (956) 791-9192 or visit samesautoarena.com.

###