Details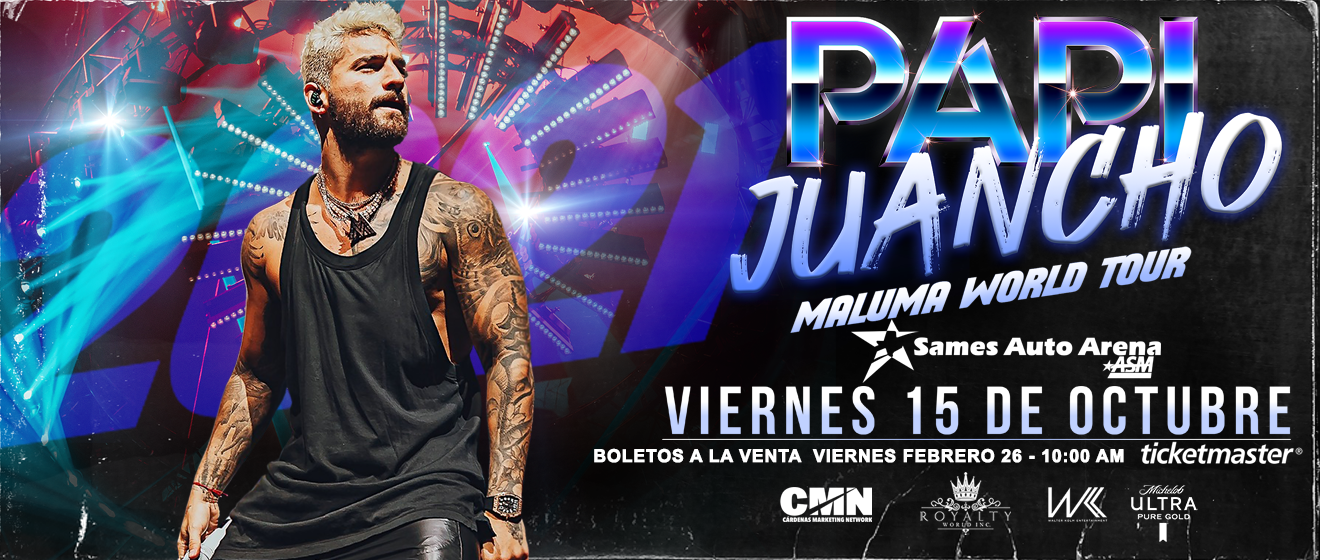 Friday, October 15, 2021

08:00 PM / Doors Open 7:00PM
Buy Tickets
"The Sames Auto Arena have been anxiously awaiting the announcement of our first event since the beginning of 2020" says Juan Mendiola, General Manager of the ASM Global managed Sames Auto Arena, "What a better concert than welcoming back Latin Grammy artist Maluma!"
"I can't believe I'm finally announcing my next tour, I'm crying of joy," he expressed on Instagram. "I miss you guys, finallyyyyyyyy!!!!!!!!!!! "I couldn't be more excited to announce my return to the concert stage. It's what I have been dreaming about for months and we are going to celebrate together like never before," the Colombian singer expressed in a press statement. "It's going to be a celebration! This will be my fourth U.S. tour and I am planning a brand new show full of surprises for my fans and lots of new music off my last two albums 'Papi Juancho' and '7DJ.
The U.S. leg of his tour will kick off on Sept. 2 at the Golden 1 Center in Sacramento, Calif., and will run until Oct. 24 at Allstate Arena in Chicago, IL. The fall tour, produced by Cardenas Marketing Network (CMN), will also make pit stops in cities such as Las Vegas, New York, Atlanta, and Miami, to name a few, with additional tour dates potentially added in the coming weeks.
General tickets go on sale at 10:00 a.m. local time on February 26 via Ticketmaster. An exclusive fan pre-sale on Feb. 25 will be made available by Maluma on Instagram as well as a pre-sale by CMN and WK Entertainment using the code: CMN, WKE. Use code VENUE for the Sames Auto Arena.
According to the statement, "CMN will follow and comply with recommendations and guidelines imposed by governmental authorities and public health departments."
About CMN
CMN is the authority in Latin Entertainment. As a multicultural creative agency, our common goal is to create and build unique experiences between fans, artists and brands.
Henry Cárdenas, entrepreneur, philantrophis and founder of CMN, has been pioneer in bringing Latin entertainment and sports to the United States. The Chicago-based company has more than 100 full-time professionals constantly creating cutting-edge marketing experiences and producing the best events in the country. To learn more about CMN and its roster of artists, visit www.cmnevents.com or follow us on Instagram at @cmnevents.
About ASM Global
ASM Global was formed in October 2019 from the merger of AEG Facilities, the global innovator in the live entertainment venues, and SMG, the gold standard in event management. ASM Global is a venue management powerhouse that spans five continents, 14 countries and more than 300 of the world's most prestigious arenas, stadiums, convention and exhibit centers, and performing arts venues. As the world's most trusted venue manager, ASM Global provides venue strategy and management, sales, marketing, event booking and programming, construction and design consulting, and pre-opening services. Among the venues in our portfolio are landmark facilities such as McCormick Place & Soldier Field in Chicago, the Los Angeles Convention Center, Tele2 Arena in Stockholm, the Mercedes-Benz Superdome in New Orleans and the Shenzhen World Exhibition and Conference Center in Shenzhen, China. ASM Global also offers food and beverage operations through its concessions and catering companies.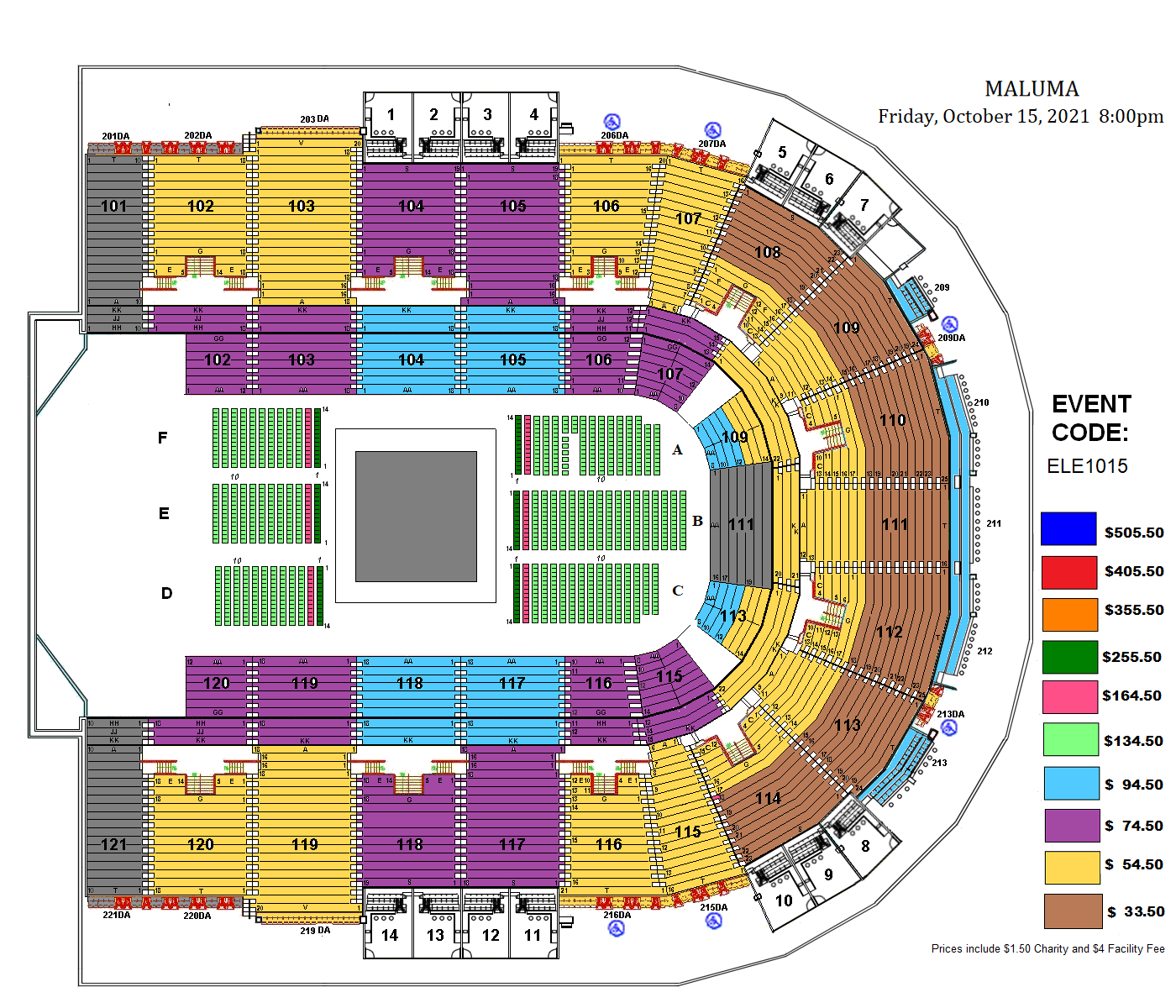 Ticket Prices:
$505.50 | $405.50 | $355.50 | $255.50 | $164.50
$134.50 | $94.50 | $74.50 | $54.50 | $33.50
(Facility Fees Included)
Tickets available at the Sames Auto Arena Box Office or Ticketmaster.com