Details
Saturday, June 11, 2022

07:00 PM / Doors Open 6:00PM
Buy Tickets
SABADO, 11 DE JUNIO
PARA PUBLICACIÓN INMEDIATA: MIERCOLES, 11 DE MAYO, 2022
LAREDO, TEXAS – Considerada una de las comediantes más destacadas de México, la famosa YouTuber India Yuridia traerá muchas risas al Sames Auto Arena el sábado 11 de junio a las ocho de la tarde.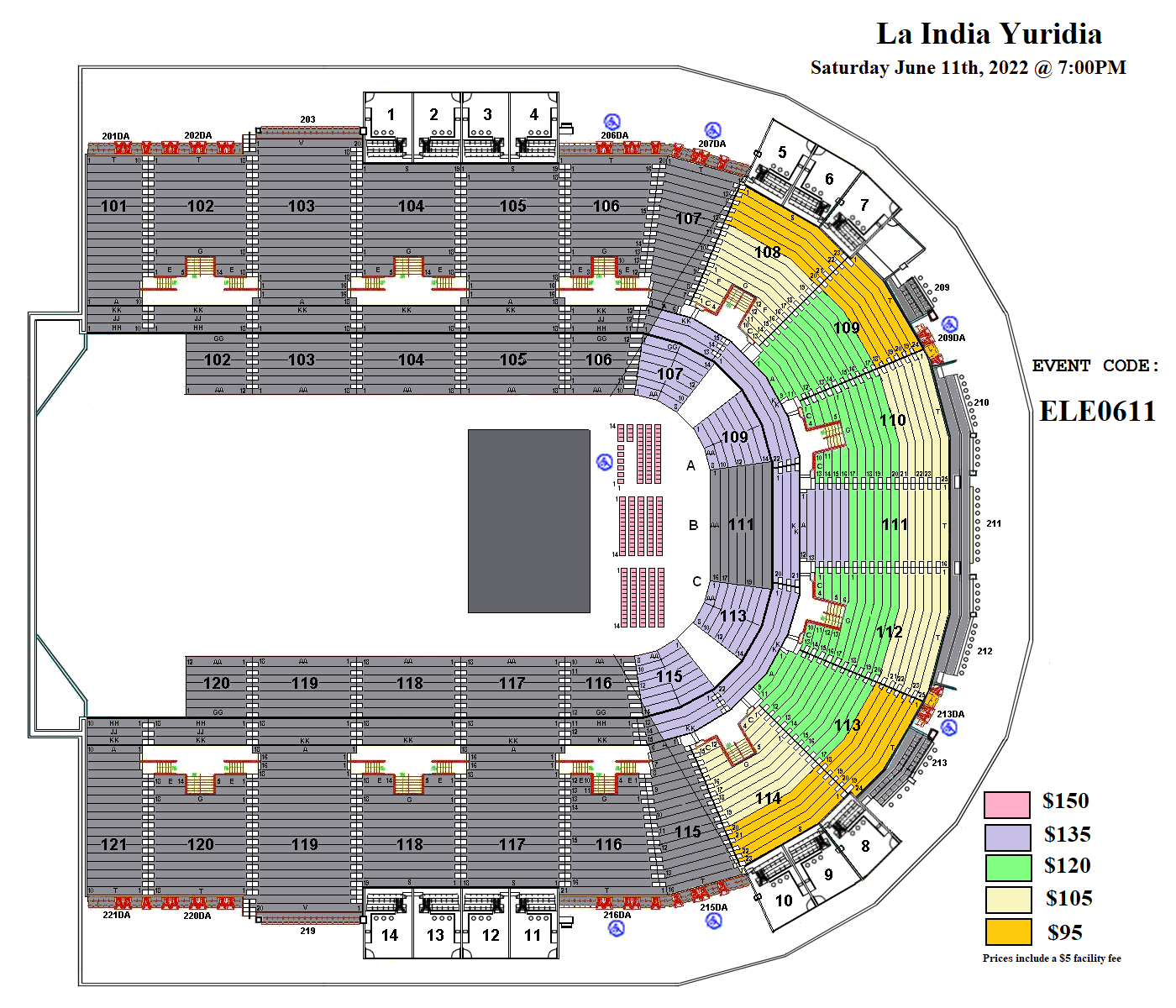 Boletos a la venta jueves 12 de mayo a las 10 am
Precio de Boletos:
$149 | $135 | $120 | $105 | $95
(Tarifa de instalacion incluida)
Boletos disponibles en las taquias del Sames Auto Arena o Ticketmaster.com
Desde muy pequeña, Yuridia Ruiz Castro sintió mucha curiosidad por el mundo del espectáculo, lo que la llevó a formarse en la Asociación Nacional de Actores (ANDA). Luego, comenzó a desarrollar personajes que la llevaron a crear La India Yuridia.
Esta comediante comenzó imitando La India María, un popular personaje de la televisión mexicana, pero cuando Jesús González, mejor conocido como "El Chis Chas", la conoció y la bautizó como La India Yuridia.
El personaje de La India Yuridia es opuesto a La India María en que es una mujer de pueblo, pero nada ignorante; al contrario, es una india millennial que sabe de tecnología, estudió y es una mujer profesional que sabe darse a respetar.
El personaje de esta comediante es 100% feminista. Es una luchadora que trata temas como la liberación de la mujer, el embarazo, el parto, la menstruación e incluso las tareas del hogar, dando su punto de vista sobre cómo es el matrimonio, la crianza de los hijos o el trato laboral a la mujer.
Sus bromas consisten en burlarse de la actitud machista de muchos hombres en la sociedad actual y de cómo las mujeres suelen tolerar tales actitudes, pero también se enfoca en animar a las mujeres. Esto la ha llevado a compartir escenario con grandes estrellas como Teo González.
LA INDIA YURIDIA
SATURDAY, JUNE 11
FOR IMMEDIATE RELEASE: WEDNESSDAY, MAY 11, 2022
LAREDO, TX - Considered one of the most outstanding comedians in Mexico, famous YouTuber India Yuridia will bring lots of laughs to the Sames Auto Arena on Saturday, June 11 at 8:00 p.m.
TICKETS ON SALE THURSDAY, MAY 12 AT 10:00 A.M.
Ticket Prices:
$149 | $135 | $120 | $105 | $95
(Facility Fees Included)
Tickets available at the Sames Auto Arena Box Office or Ticketmaster.com
From a very young age, Yuridia Ruiz Castro was very curious about the world of entertainment, which led her to train at the National Association of Actors (ANDA). Then, she began to develop characters that led her to create La India Yuridia.

This comedian began portraying the role La India María, a popular Mexican television character, but when Jesús González, better known as "El Chis Chas", met her, he hailed her as La India Yuridia.
The character of La India Yuridia is opposite of La India María in that she is a woman of people, but not ignorant at all; on the contrary, she is a millennial Indian who knows about technology, studied and is a professional woman who knows how to give herself respect.

The character of this comedian is 100% feminist. She is a fighter who deals with issues such as women's liberation, pregnancy, childbirth, menstruation and even housework, giving her point of view on what marriage is like, raising children or the labor treatment of women.