Details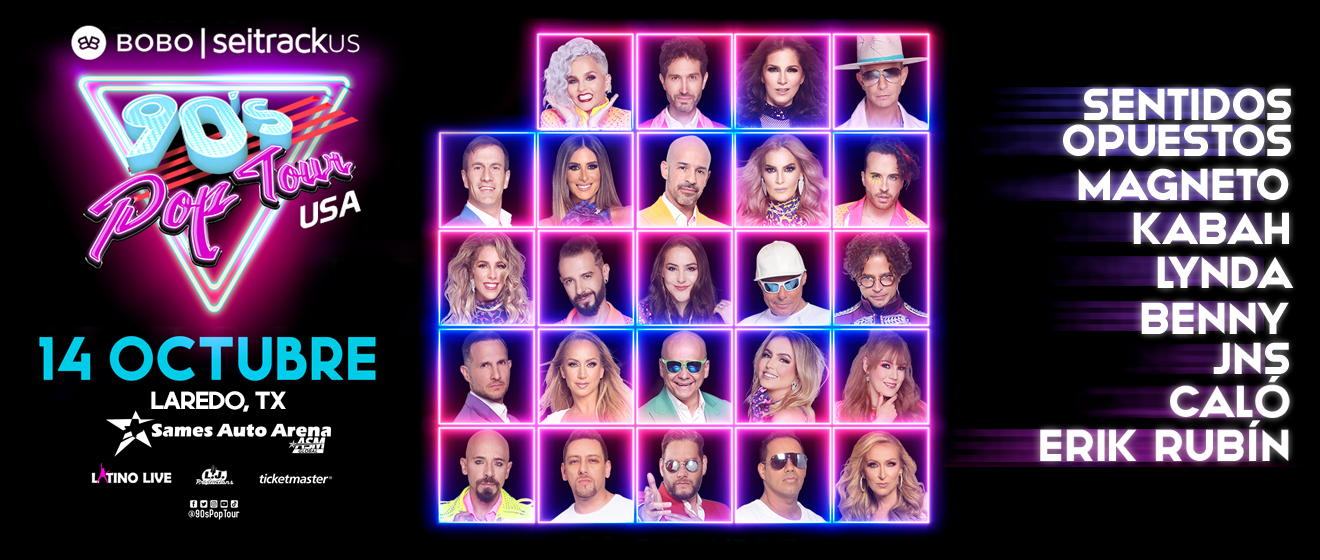 Friday, October 14, 2022

08:30 PM / Doors Open 7:30 PM
Buy Tickets
90´S POP TOUR VOLUMEN 4 YA ES UNA REALIDAD
LAREDO, TEXAS - Luego de casi 3 años de espera el nuevo material discográfico del 90´s Pop Tour está listo. Este nuevo álbum saldrá a la venta el próximo 13 de mayo y contará con las actuaciones en vivo.
"Estamos emocionados de que el 90s Pop Tour regrese al Sames Auto Arena," dijo Juan C. Mendiola, Gerente General del Sames Auto Arena administrado por ASM Global. "Las bandas y artistas que actuarán en este espectáculo se anunciarán diariamente la próxima semana."
$203 | $153 | $123 | $103 | $83 | $63 | $53 | $43
(Tarifa de instalacion incluida)
Boletos disponibles en las taquias del Sames Auto Arena o Ticketmaster.com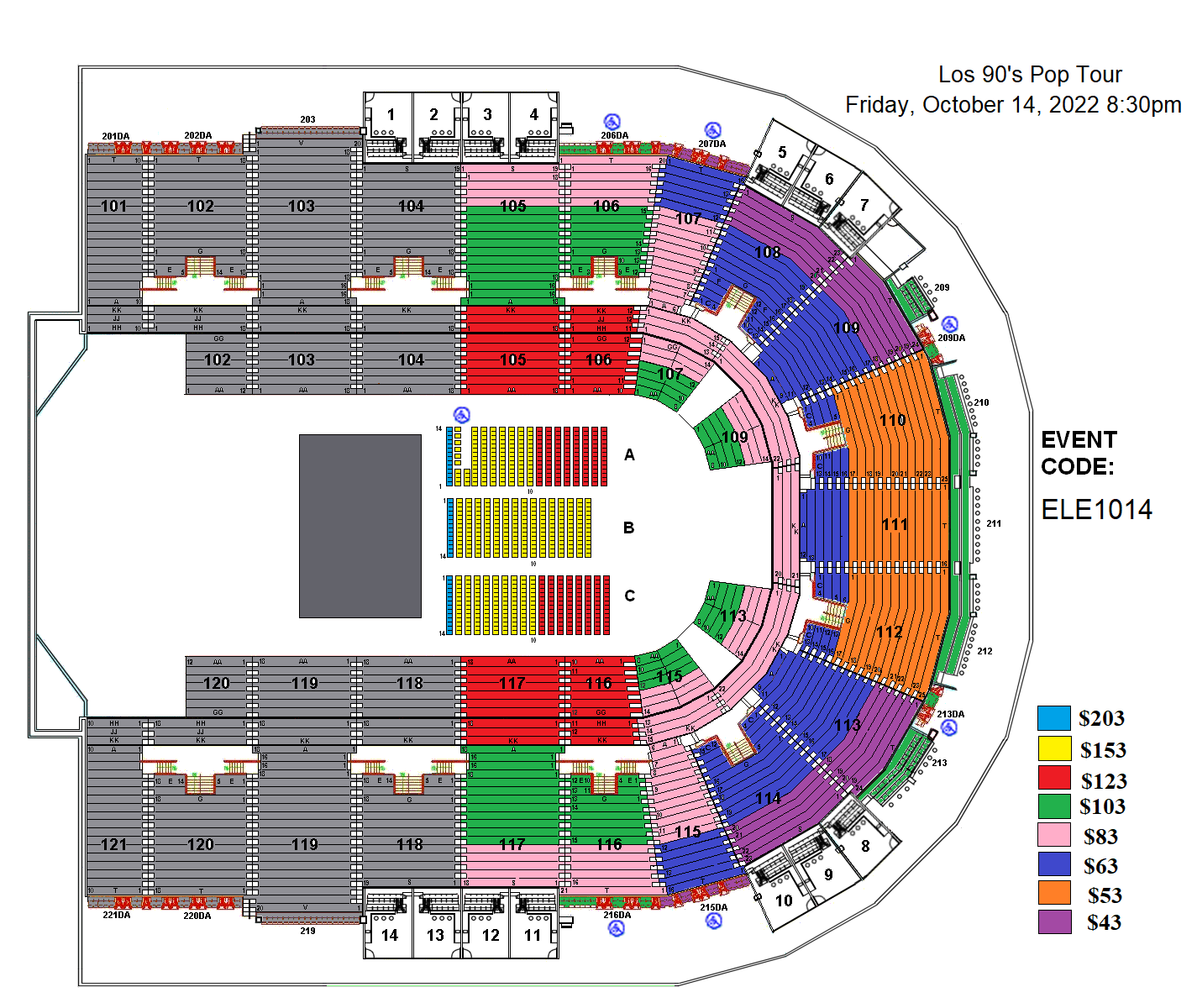 Sin lugar a dudas este álbum es el más completo y espectacular que ha lanzado el 90´s Pop Tour hasta el momento. Compuesto por 4 CDS + 2 DVDSes definitivamente una obra de colección que ningún noventero puede perderse. Con más de 60 canciones que agrupan los más grandes éxitos de la década, una imponente producción y músicos en vivo, este material discográfico los pondrá a cantar y bailar por más de 4 horas.
Una vez más el 90´s Pop Tour nos sorprende con una producción discográfica impresionante bajo el sello de BOBO Music.
El 90´s Pop Tour dio inicio a esta nueva etapa en noviembre del 2021 y no ha parado desde entonces. La Ciudad de México, Monterrey, Guadalajara, Puebla y Veracruz, son algunas de las ciudades que ya han disfrutado de este magnífico espectáculo. El pasado 24 de marzo en su concierto en la Arena Monterrey se celebró el 5to Aniversario.
No se puede perder el 90's Pop Tour que llegará al Sames Auto Arena el viernes 14 de octubre. Para más información, llame al (956) 791-9192 o visite www.samesautoarena.com.
LAREDO, TEXAS – Start the engine of this time machine, drive down memory lane to the Sames Auto Arena and go back to the 90s where the styles of side ponytails, neon colors and plaid shirts were a thing.
"We are thrilled that the 90s Pop Tour returns to the Sames Auto Arena," said Juan C. Mendiola, General Manager of the ASM Global-managed Sames Auto Arena. "The bands and artists that will perform for this tour will be announced daily starting on Monday, 23; so, keep an eye out."
Ticket Prices:
$203 | $153 | $123 | $103 | $83 | $63 | $53 | $43
Tickets Available at the Sames Auto Arena Box Office or Ticketmaster.com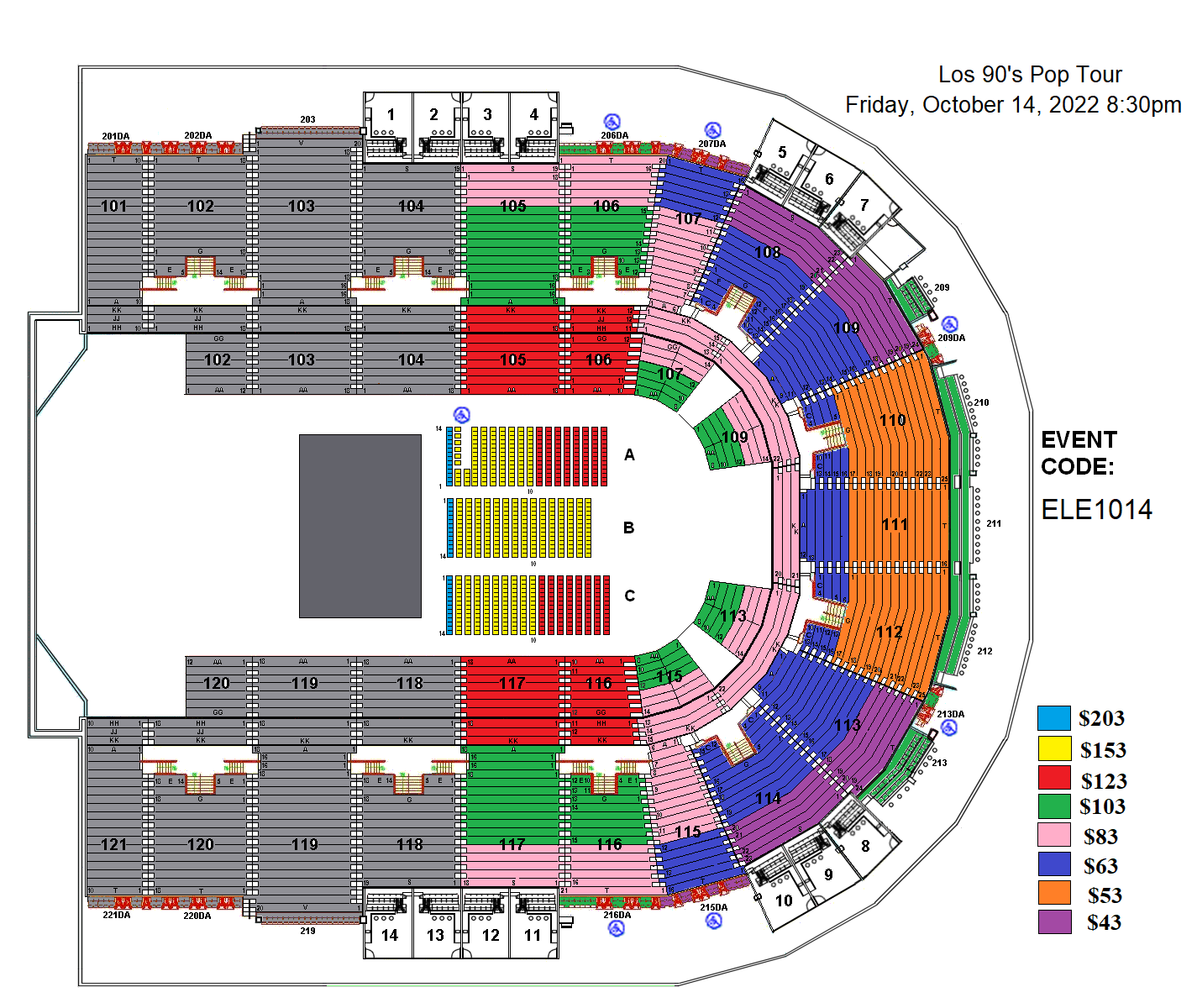 After 110 concerts and more than 2 million tickets sold, a new stage of the 90's Pop Tour arrives to the United States to relive the 90's with new songs that will fill you with nostalgia and joy.
You can't miss the 90's Pop Tour coming to the Sames Auto Arena on Friday, October 14. For more information, call (956) 791-9192 or visit www.samesautoarena.com.