Details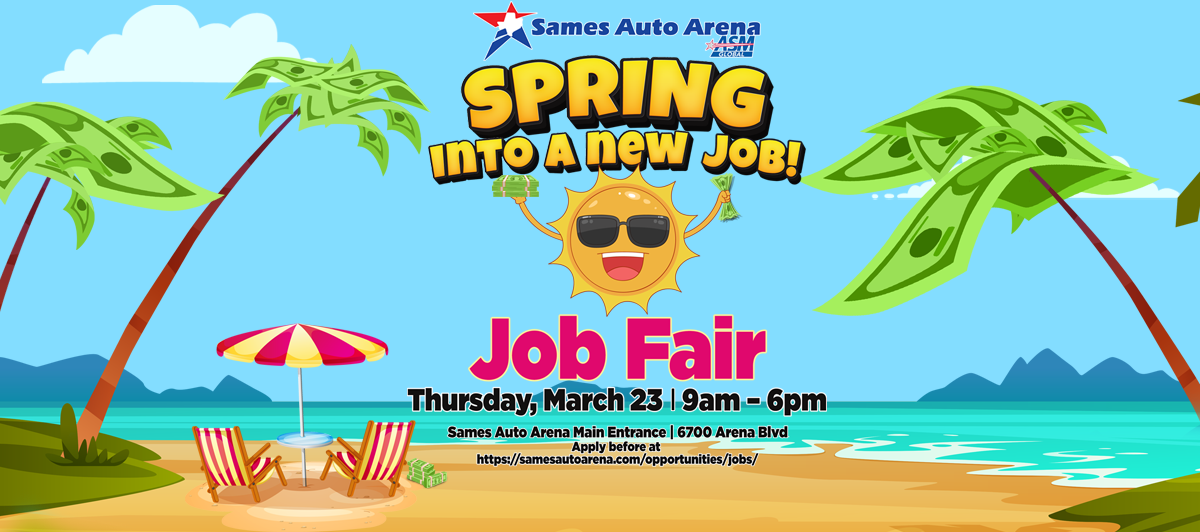 Thursday, March 23, 2023

09:00 AM
Apply below before the job fair. Click the position of interest which will then direct you to an online application of employment.
A few tips: (1) Arrive Early (2) Summarize your experience in about 30 seconds and describe what you bring to the position (3) Listen carefully to each question asked (4) Remain positive and avoid negative comments (5) Dress to impress (6) Familiarize yourself with the job you are applying for.
ASM Global considers all applicants for employment without regard to race, color, religion, sex, national origin, age, disability, or status as a Vietnam-era or special disabled veteran in accordance with federal law. In addition, ASM Global complies with applicable state and local laws prohibiting discrimination in employment in every jurisdiction in which it maintains facilities. ASM Global also provides reasonable accommodations to qualified individuals with disabilities in accordance with applicable laws.