Details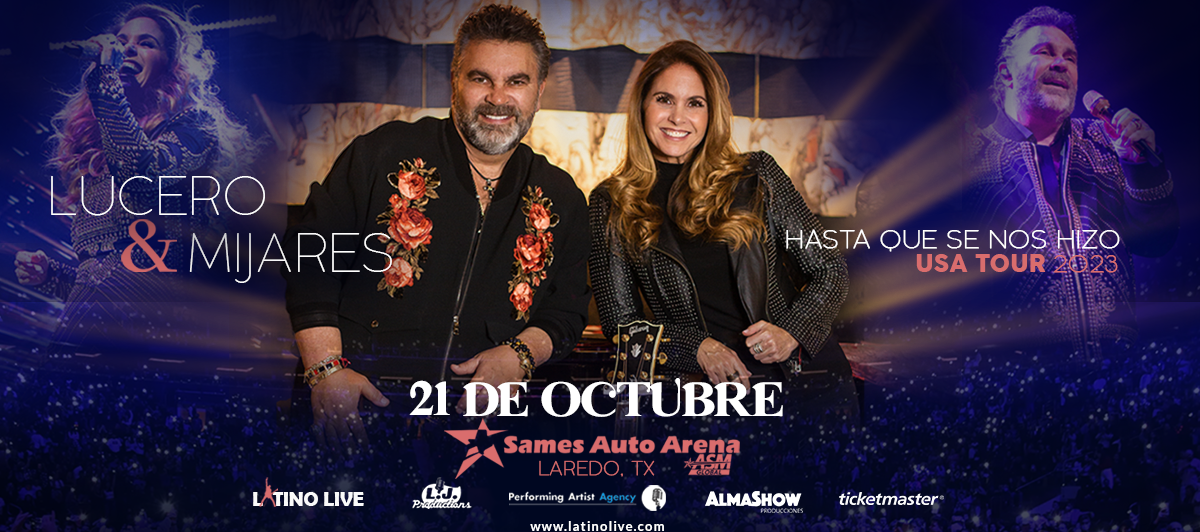 Saturday, October 21, 2023

08:00 PM / Doors Open 7:00 PM
Buy Tickets
LUCERO Y MIJARES
Saturday 21, 2023
FOR IMMEDIATE RELEASE: MONDAY, MAY 1, 2023
LAREDO, TEXAS – Originally from Mexico City, Lucero and Manuel Mijares will be performing together for the first time at the Sames Auto Arena on Saturday, October 21, 2023.
"We are excited to have this duo perform together for the first time at the arena," said Juan C. Mendiola, General Manager of the ASM Global - managed Sames Auto Arena. "Their successful tour shows the chemistry they have on stage, and the fans will appreciate their famous hits of their long career."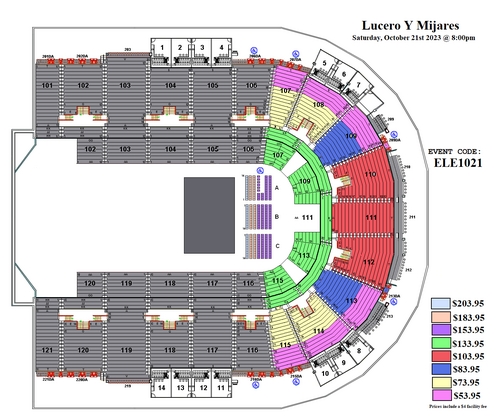 Tickets On Sale Friday, May 5 @ 10:00 a.m.
Ticket Prices:
$203.95 | $183.95 | $153.95 | $133.95 | $103.95 | $83.95 | $73.95 | $53.95
(Facility Fees Included)
Tickets available at the Sames Auto Arena Box Office or Ticketmaster.com
Lucero Hogaza León is better known as Lucero, or La Novia de México as named by the media. The beautiful and talented Lucero has not only stood out as a singer but also as an actress and television host. The adventure of her career began when she was just a child, debuting on the famous television show Chiquilladas. She has starred in films with Luis Miguel when they were both teenagers in the realm of cinema.
Manuel Mijares's love for music was influenced by his mother. Despite his passion for music, he dedicated himself to finishing his degree in business administration. Later he formed two musical groups with his friends as their vocalist for many years, however, they did not receive the positive response they were hoping for.
It was not until his appearance on the singing contest Valores Juveniles that his talent stood out. After this television debut, he performed as part of the chorus for recognized artists like Emmanuel. He branched out as a soloist and recorded his own album with great success, and since then he has been the successful Mijares.
Although Lucero and Mijares were married and have two children together, they have a cordial relationship. They have combined their talents to work together and have achieved great success with this tour "Hasta que se nos hizo."
For more information, call (956) 791-9192, follow Sames Auto Arena on social media or visit www.samesautoarena.com.