Details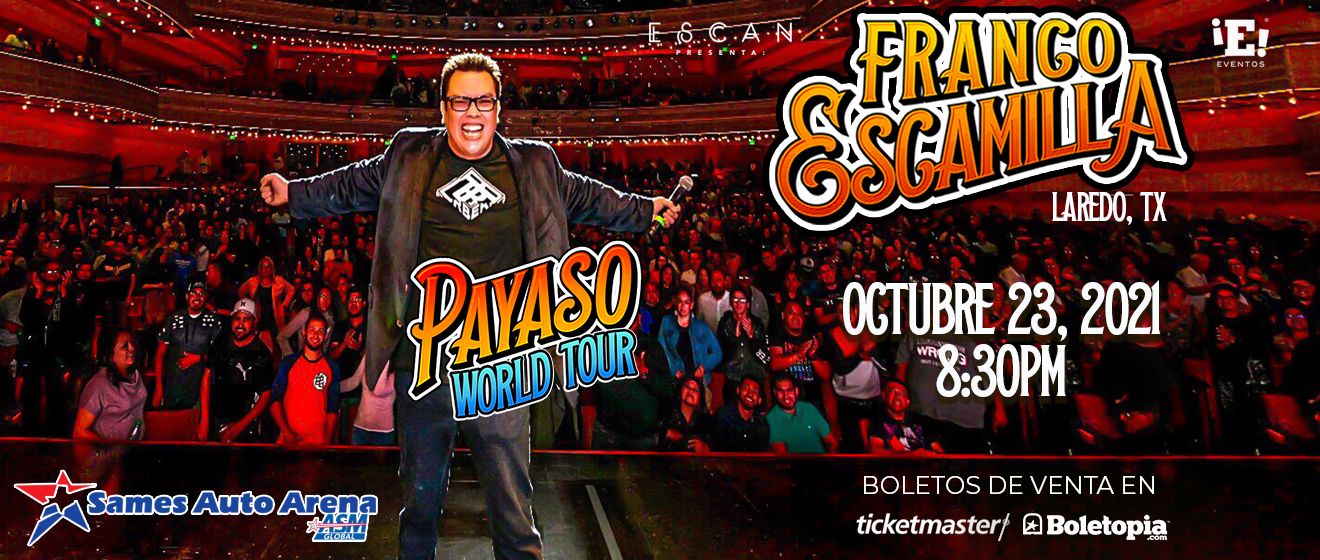 Saturday, October 23, 2021

08:00 PM / Doors Open 7:00PM
Buy Tickets
FOR IMMEDIATE RELEASE: FRIDAY, JANUARY 8, 2021
Mexican standup comdian, Franco Escamilla, nicknamed "El Amo del Sarcasmo," or The Master of Sarcasm makes his way to Laredo, TX on Saturday, October 23, 2021.
"We are thrilled to have Franco Escamilla back at the Sames Auto Arena, " said Juan C. Mendiola, General Manager of the ASM Global - managed Sames Auto Arena.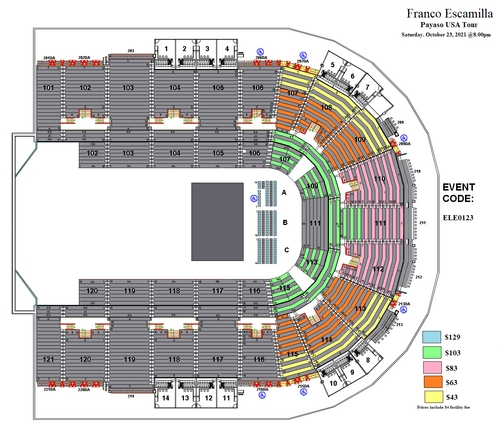 Ticket Prices:
$129.00 | $103.00 | $83.00 | $63.00 | $43.00
(Facility Fees Included)
Tickets available at the Sames Auto Arena Box Office or Ticketmaster.com
Born in Cuautla, Morelos, Mexico in 1981, Franco Escamilla is a standup comedian, singer/songwriter, and radio personality known for a dark, acerbic sense of humor that's earned him the nickname El Amo del Sarcasmo, or The Master of Sarcasm. After studying at the Monterrey College of Music and Dance, he embarked on a career in comedy, building an audience with the aid of his YouTube channel. By 2016, he was hosting his own comedic talk show, El Show de Franco Escamilla, on American Spanish-language network Estrella TV.
In June of 2017, Escamilla made his music recording debut with a mostly acoustic singer/songwriter album titled Fe. That month also marked the debut of his Comedy Central special Franco Escamilla: El Comediante del Sombrero, which was accompanied by a theater tour of the U.S.